Hampshire Rural Health Clinic Welcomes Gynecologist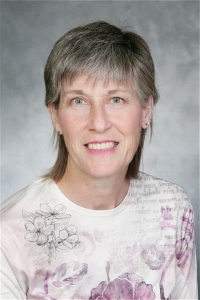 Hampshire Rural Health Clinic, a multi-specialty practice adjoining Valley Health Hampshire Memorial Hospital, has welcomed Karen E. Wade, MD, FACOG, gynecologist, to its team of medical providers. Dr. Wade will see patients in Romney the first Wednesday of each month.
Dr. Wade has practiced in Winchester for 22 years and is a member of the attending medical staff at Valley Health Winchester Medical Center. She graduated from Eastern Virginia Medical School and completed a residency at Riverside Regional Medical Center. She is certified by the American Board of Obstetrics and Gynecology; her current practice is limited to gynecology.
Dr. Wade cares for women of all ages, providing well woman exams, contraception, treatment for abnormal pap tests, infertility and issues related to menopause. "The clinic and staff are lovely, and I enjoyed being here," she commented after her first day at the Rural Health Clinic. "I like small towns and country people, and think I'll enjoy 'commuting' west to Hampshire County."
"We are delighted to have Dr. Wade with us to offer area women a convenient opportunity to see a physician who specializes in gynecology," says Bonnie Ashford, practice manager, Hampshire Rural Health Clinic. To schedule an appointment with Dr. Wade, call 304-822-4949.
Hampshire Rural Health Clinic offers primary care and medical specialties, including: family medicine, general surgery, gynecology, internal medicine, orthopedics, pediatrics, podiatry and pulmonology. The practice is open weekdays from 8:30 a.m. – 5 p.m., in the medical office building next to Hampshire Memorial Hospital. For more on HRHC providers, visit www.valleyhealthlink.com, or call 304-822-4932.