Top Things To Do in the Shenandoah Valley: Close to Everything, Far From Ordinary
Valley Health has locations throughout the picturesque Shenandoah Valley, offering opportunities to explore small towns, engage in outdoor activities, and marvel at breathtaking views, all within a convenient distance of major metropolitan areas.
Whether you're seeking a hike in the mountains, a day trip to D.C., local nightlife, or access to the world through multiple international airports, you'll find it here!
We've put together a list of the top 10 activities in our area.
10. Discover Local History & Arts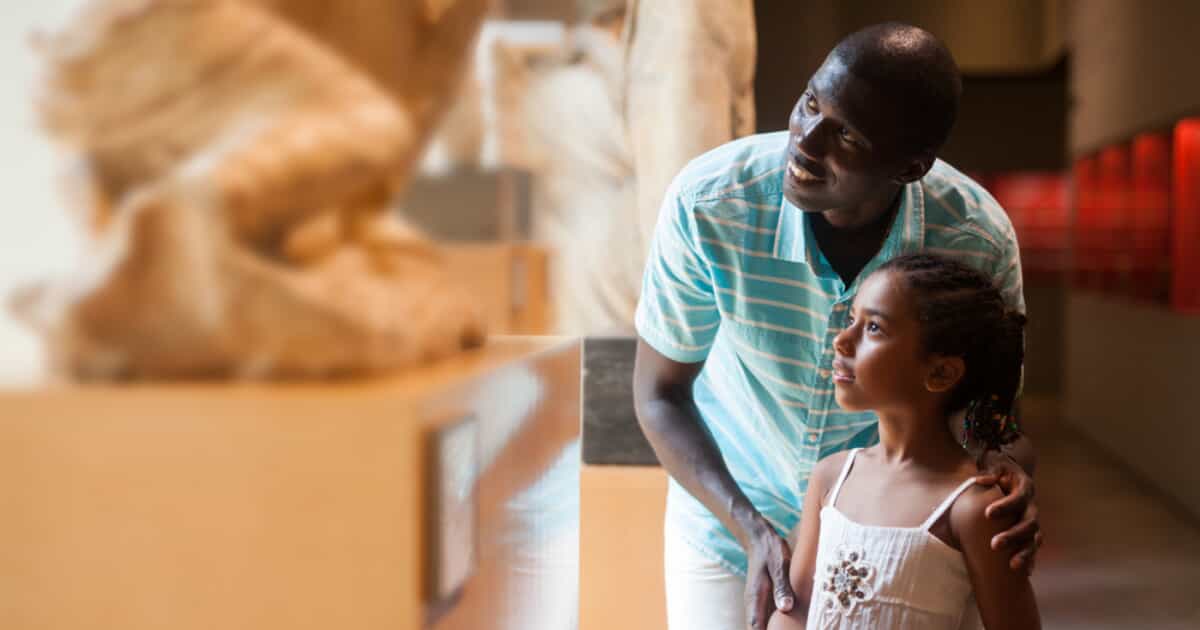 If the artifacts and stories of days gone by interest you, you've come to the right place. If vibrant, hands-on environments where your children can play and learn sound fun, you're covered as well. The Shenandoah Valley offers several museums including the family-friendly Shenandoah Valley Discovery Museum, the culturally rich Museum of the Shenandoah Valley, as well as the former home of country music legend and Winchester native Patsy Cline. Belle Grove Plantation, located in Middletown, VA, was used as headquarters for Union General Phillip Sheridan during the Civil War. Plus, did you know that George Washington not only visited Winchester in his youth as he began his career as a surveyor, but also conducted official business as the first U.S. President during the French and Indian War? In Strasburg, VA, the Strasburg Museum gets you close to railroad artifacts and Civil War history in a historic factory building.
9. Visit a Nearby State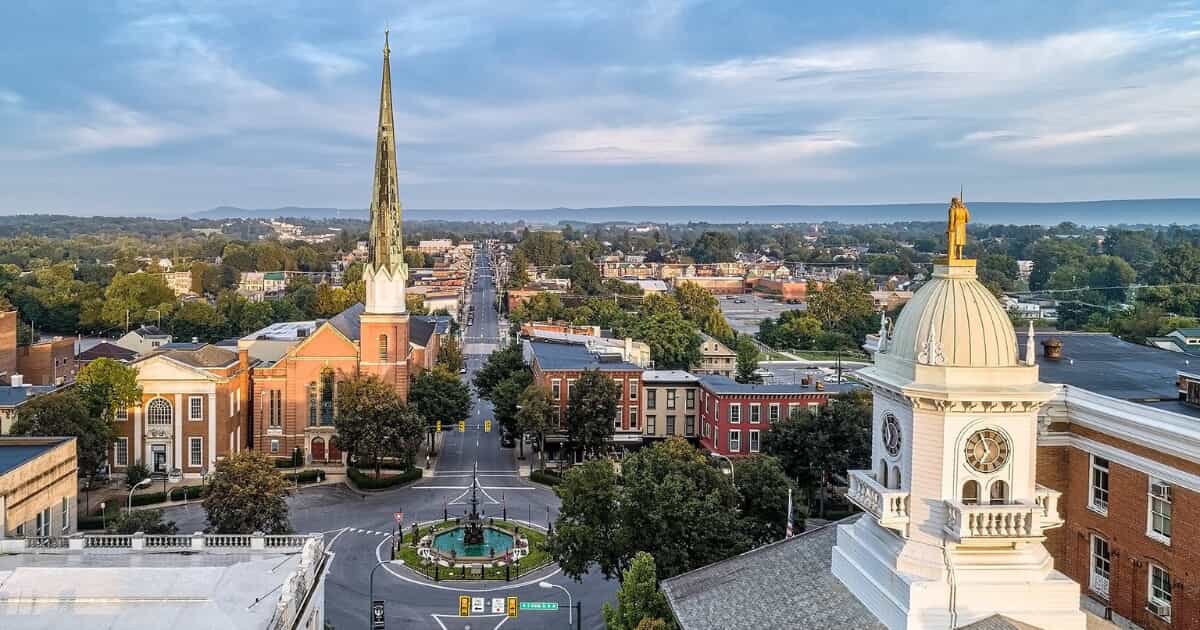 Pictured: Chambersburg, PA
Working and living within the community Valley Health serves allows easy access to multiple states! Let country roads take you around the Mountain State (West Virginia), where outdoor recreation, fun festivals, and charming Eastern Panhandle towns await. Quick day trips to Maryland and Pennsylvania are also possible, thanks to our unique location.
8. Go Shopping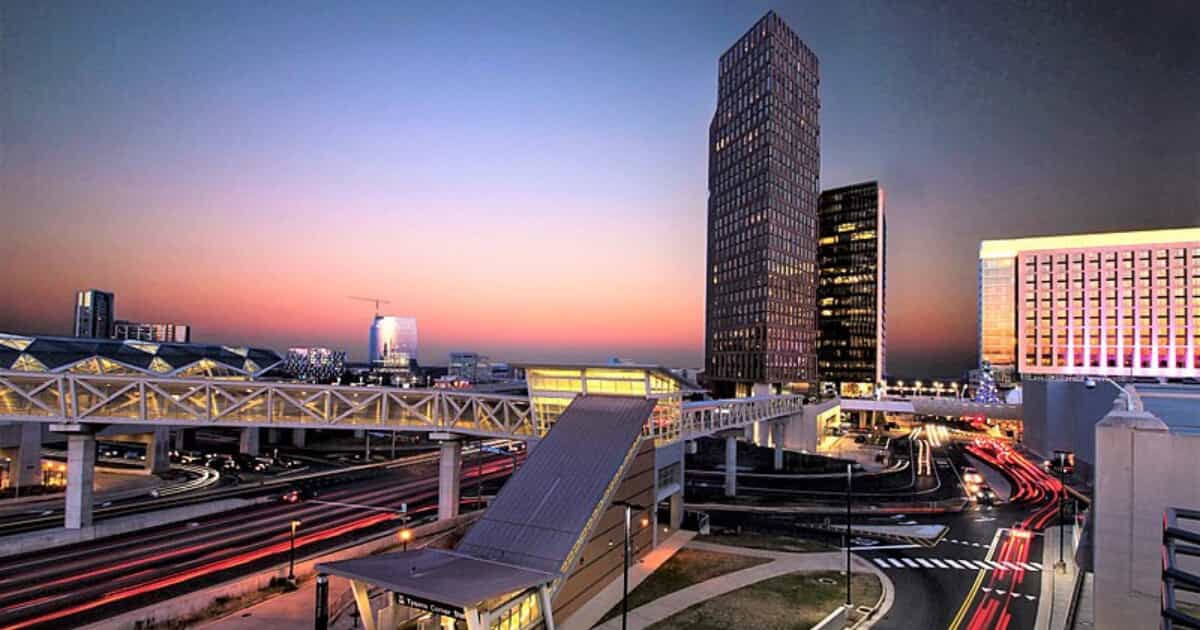 Pictured: Tyson's Corner
From antique stores and local shops with a unique flair to national brands, the Shenandoah Valley and surrounding areas have a lot to offer! Visit Winchester's Apple Blossom Mall. Go a little further for Leesburg's Premium Outlets, Dulles Town Center, or Tyson's Corner. For a true luxury experience, you can explore downtown D.C. as well as Tyson's Galleria, which features Dior, Gucci, Louis Vuitton and a variety of dynamic dining options. Each is close enough to visit during an afternoon off or a short weekend road trip.
7. Explore a Nearby City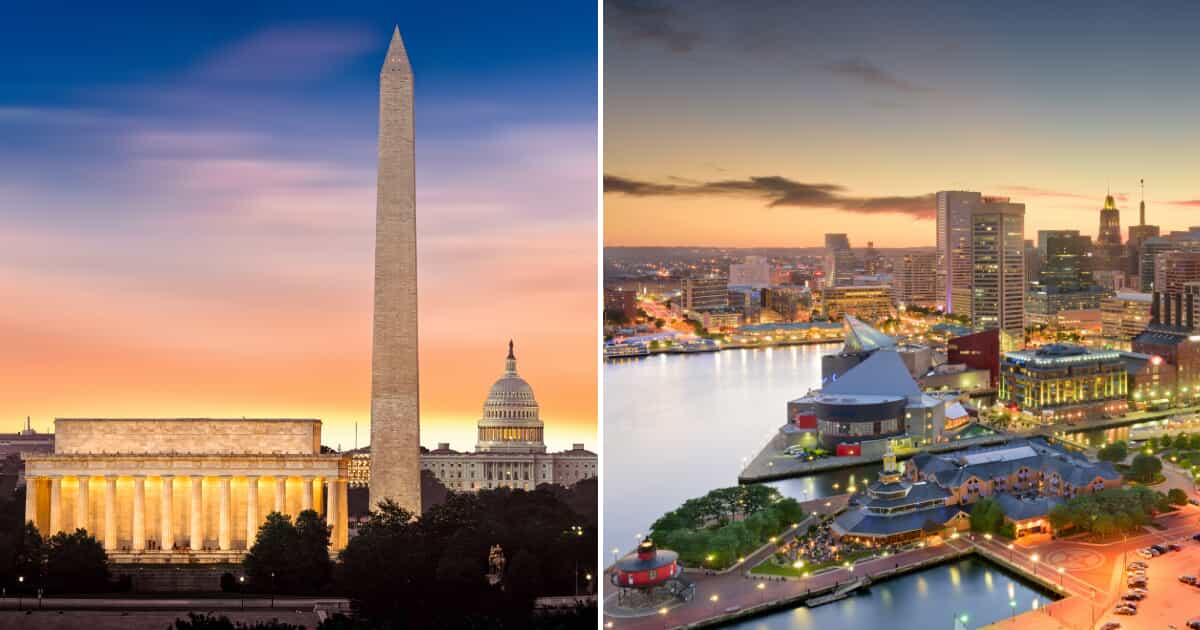 Pictured: Washington, D.C. (left), and Baltimore, MD (right)
Within a two-hour drive, you can be in two major metropolitan areas: Washington, D.C., and Baltimore, MD. Explore the nation's capital, catch a major league sports game, or relax on the National Mall! Known for the famous Inner Harbor, steamed crabs, and the Chesapeake Bay, Baltimore is also a fun weekend getaway.
6. Hit the Slopes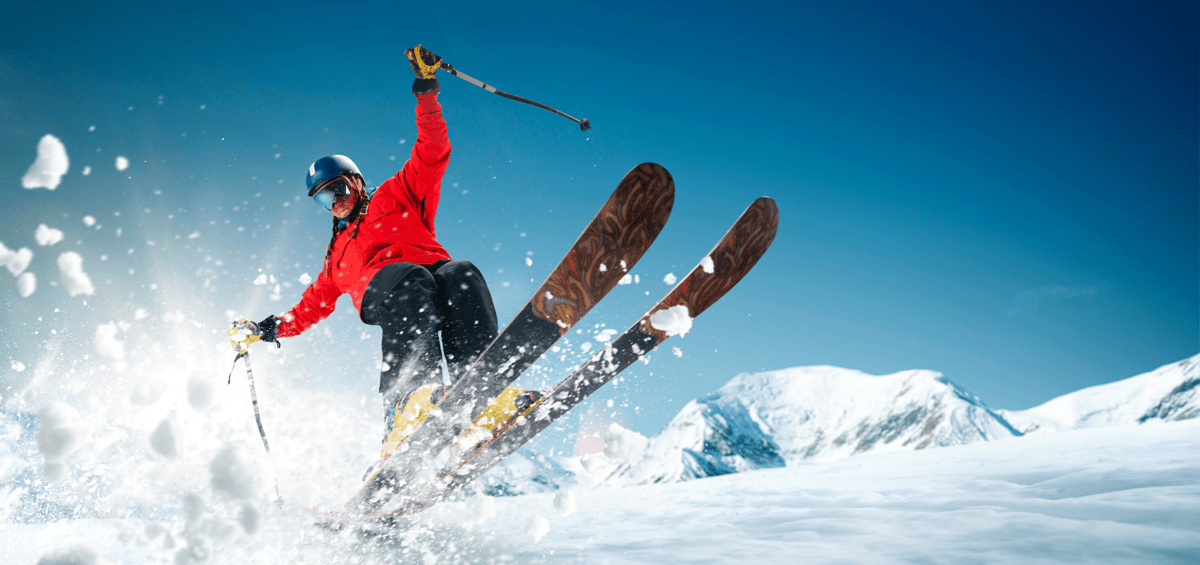 The Shenandoah Valley means enjoying all four seasons, inclding snowy winters. If that's not enough, snow is always blowing at an area ski resort! Virginia's Bryce Resort, Massanutten Resort, West Virginia's Snowshoe Mountain Resort, Canaan Valley Resort, Timberline Mountain, and Pennsylvania's Whitetail Resort all provide winter fun within reach.
5. Explore a Cavern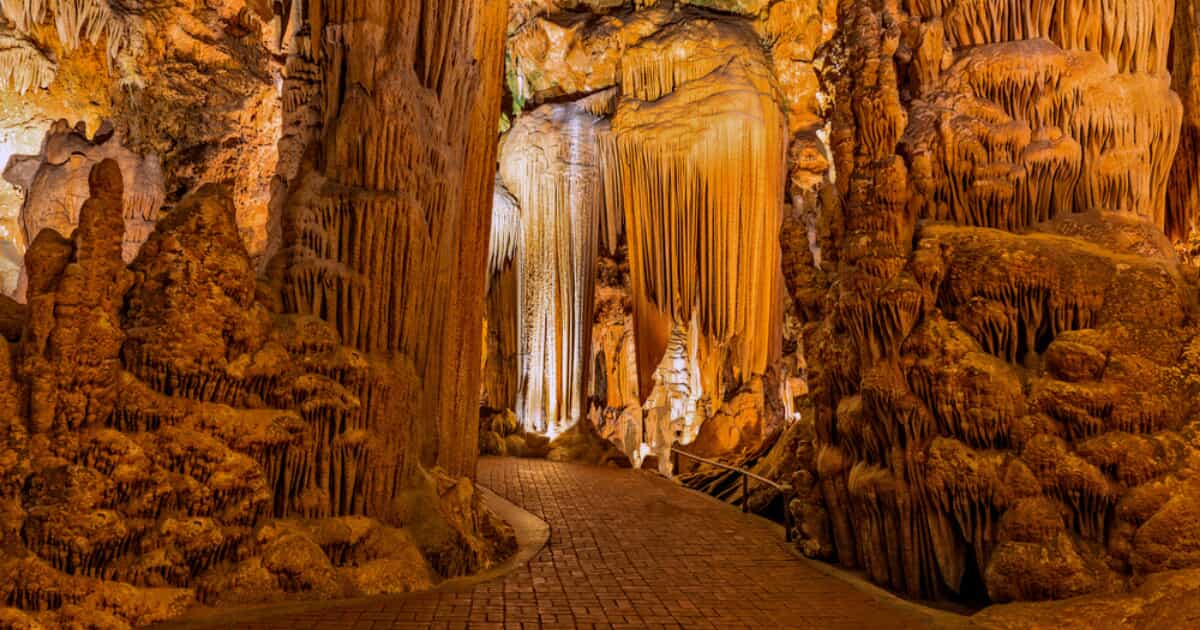 Visit a local cavern and enjoy fun for the whole family! Virginia is home to eight underground caverns – four of which are here! Visitors enjoy guided tours year-round. You'll also find West Virginia's Smoke Hole Cavern an hour and a half away.
Suggested Stops: Luray Caverns (pictured above – Luray, VA), Skyline Caverns (Front Royal, VA), Shenandoah Caverns (Quicksburg, VA), Endless Caverns (New Market), and Smoke Hole Cavern (Cabins, WV).
4. Visit Historic Downtowns
Pictured: Old Town Winchester, VA
As Petula Clark said, you can always go downtown! Looking to stroll down a brick pedestrian mall lined with historic architecture, shops, restaurants, and quaint cafes? Explore Winchester on the one-of-a-kind Walking Mall, featuring outdoor dining and occasional live music! Other area downtowns like Strasburg, Front Royal, Martinsburg, Shepherdstown, Luray,and Berkeley Springs offer an eclectic blend of local shops and restaurants.
3. Tour a Local Winery or Brewery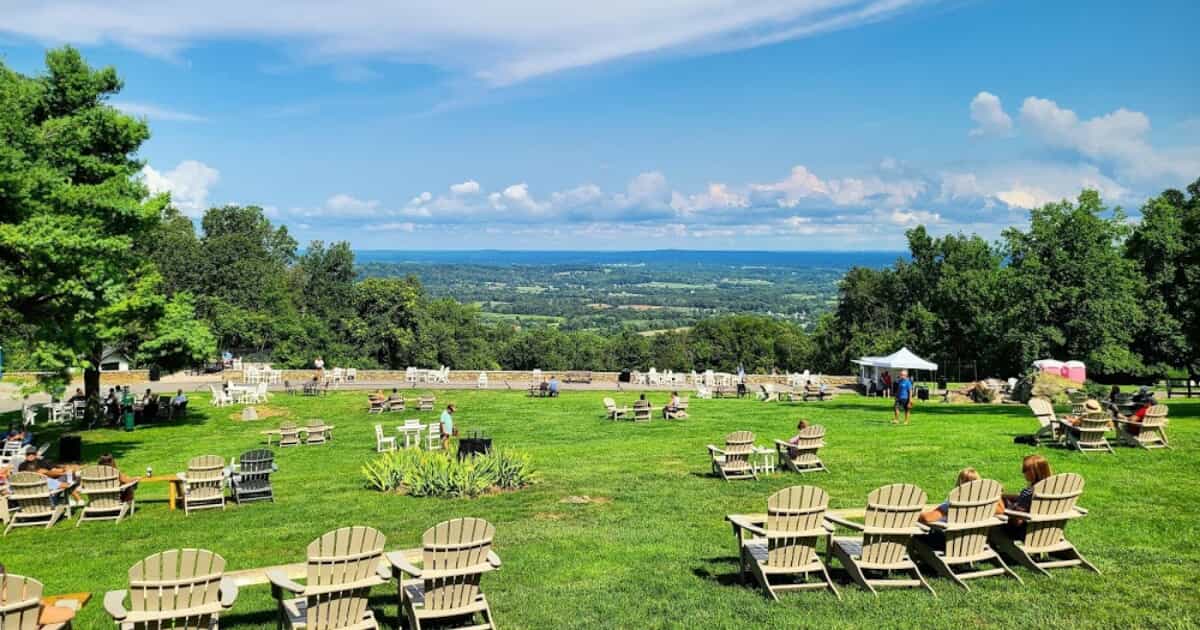 Pictured: Bear Chase Brewery
If sampling local wine, beer, or cider in a picturesque setting sounds appealing, you'll feel at home here. The Shenandoah Valley and Eastern Panhandle of West Virginia offer their own unique flair to the craft beer and wine industry. Nearby Loudoun County, Virginia, with over 40 wineries and 30 craft breweries, also gives you a wide variety of venues to try.
2. Experience the Great Outdoors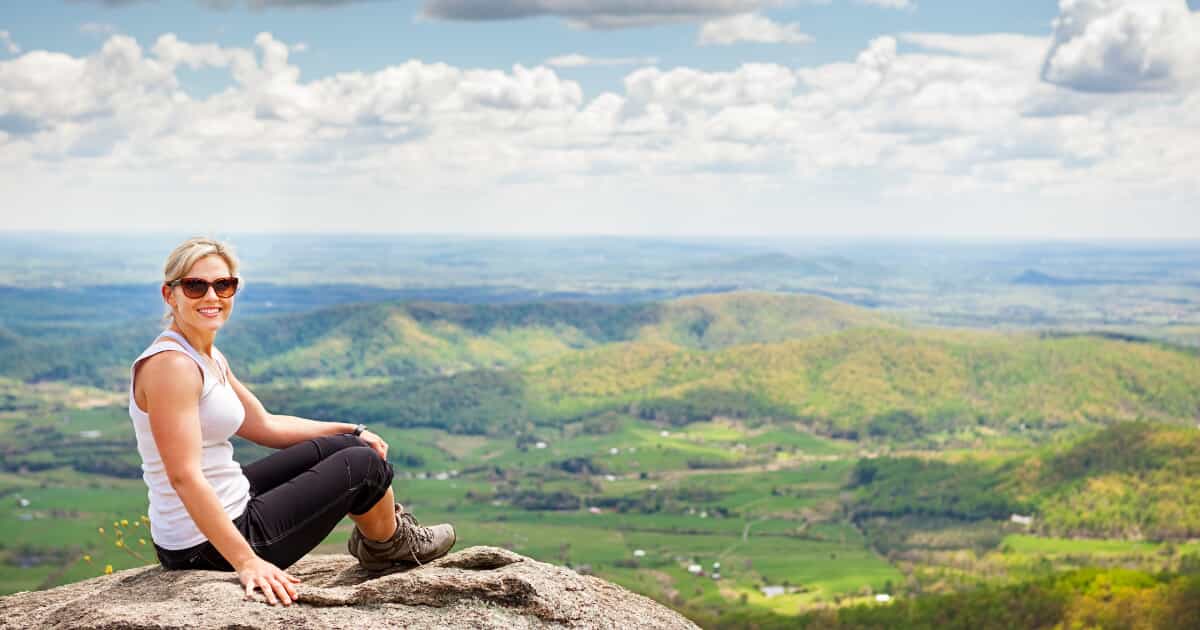 Do you love hiking, biking, or kayaking? You will find plenty of opportunities here! Beloved National Parks are easily accessible. Scenic roads, gorgeous caverns, and world-famous hiking trails are waiting for you at Shenandoah National Park. History, fun, and water meet at Harpers Ferry National Historical Park, one of West Virginia's most historic towns!
Suggested Stops: Bear's Den Overlook Hike, White Oak Canyon, Maryland Heights, Weverton Cliffs
1. Explore the Region's Charming Orchards and Farm Markets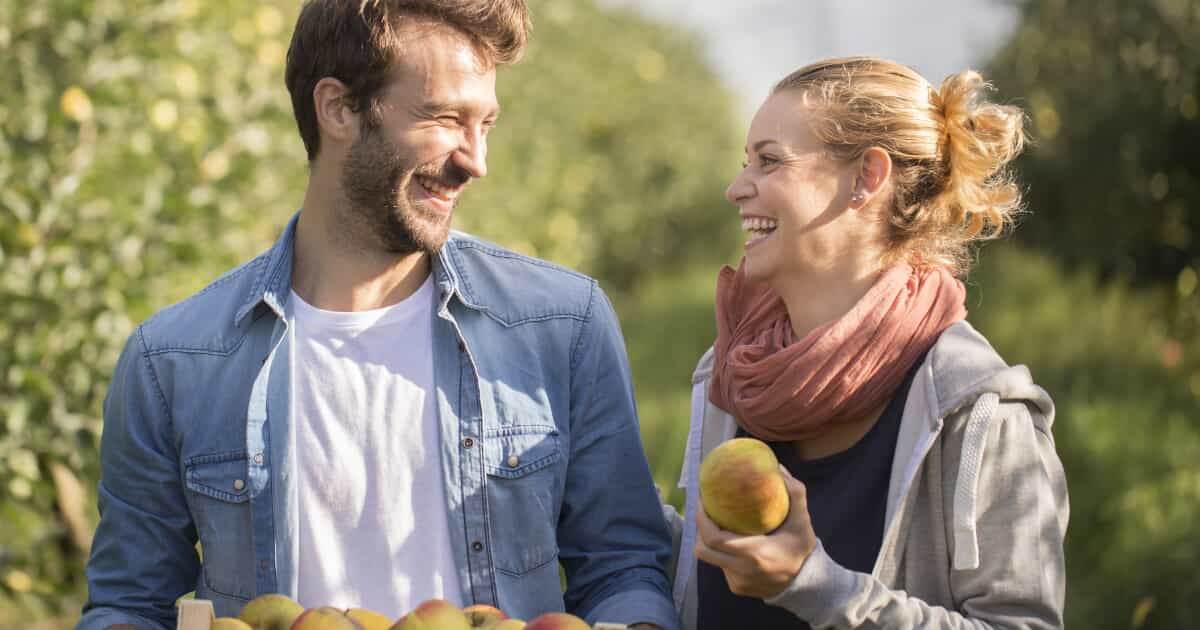 Winchester is recognized "Apple Capital" of Virginia for a reason! Our #1 must-experience activity is a visit to one of the locally owned orchards and farm markets that dot the region's rolling hills. In the spring and summer, enjoy pick-your-own strawberries, peaches, and more. In the fall, savor apple cider, pumpkin pies, spiced donuts, and fresh-picked apples along with hayrides and family-friendly pumpkin patches.
Suggested Stops: Marker Miller Orchards, West Oaks Farm Market, Orr's Farm Market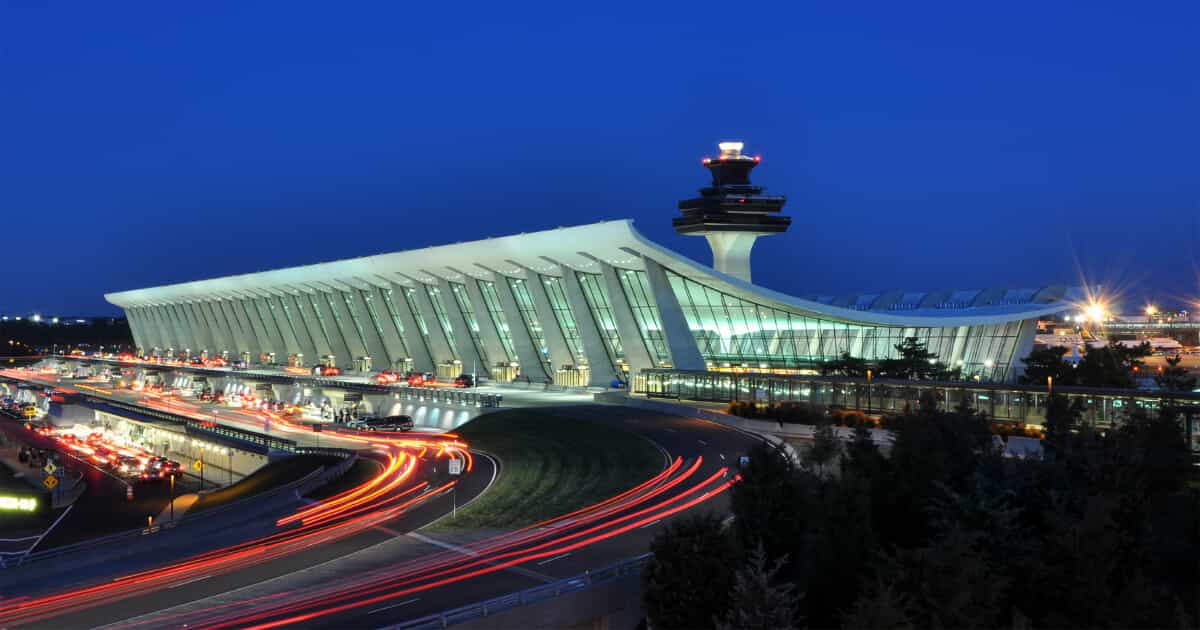 Pictured: Dulles International Airport (IAD)
Bonus Pick: Did you know Dulles International Airport (IAD) and Baltimore-Washington International (BWI) airport are a short drive from the Shenandoah Valley and Eastern Panhandle? Offering domestic and international flights from most airlines, it's easy to fly around the nation and world!