Valley Health Celebrates NICU 'Graduates' with Annual Reunion
Valley Health held its annual Neonatal Intensive Care Unit (NICU) reunion in mid-August, with nearly 1,000 participants joining together to celebrate the success of the hospital system's NICU "graduates," their families and their caregivers.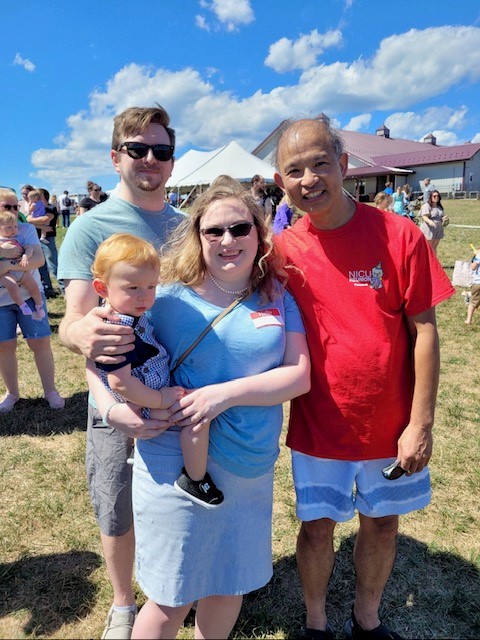 Valley Health Foundations provides funding for the NICU reunion, which was held Sunday, August 13, at West Oaks Farm. Children who were treated in the NICU at Winchester Medical Center, along with their families, participated in a fun day filled with food, a bounce house, games, coloring, and a dunk tank. Families also had a chance to meet their NICU doctors and caregivers.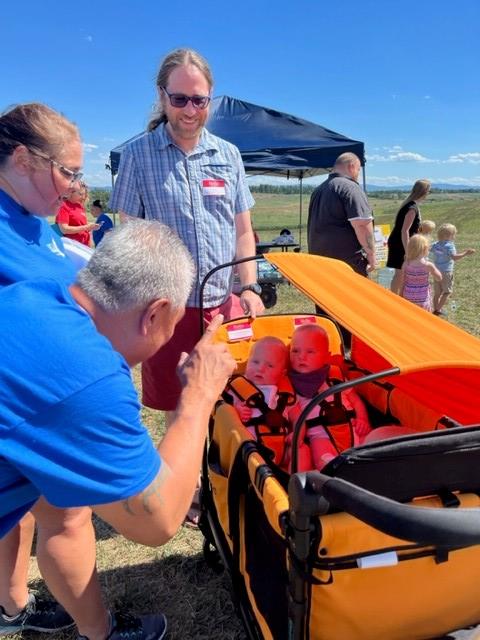 "It's a really special day for families and the NICU care team," says Sara Valentine, director of annual giving for Valley Health Foundations. "I enjoy seeing all the smiles, listening to family stories, and of course hearing all the laughter around the dunk tank. The Foundation is so proud to support the event and many other needs the NICU has throughout the year."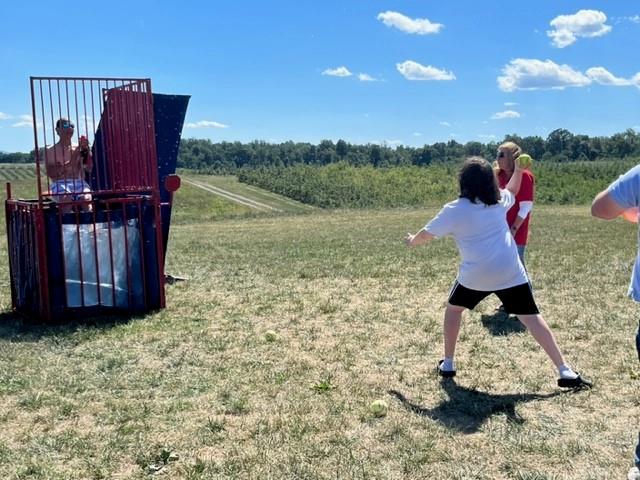 Cindy Nicholson-Yancey, RN, activities committee chairwoman for the NICU, says the event is a great way to see NICU grads after they've grown. "This event allows us to keep in touch with them and to see them outside of the hospital having fun."
West Virginia resident Sophie De Saint Georges attended the reunion with her triplets, who were born at 33 weeks at Valley Health's NICU. Each of her three sons spent between 30 and 60 days in the unit. They are now healthy at seven months.
"The people in the NICU made it survivable," says De Saint Georges. "They answered our questions, and there were always kind words and encouragement. [The NICU] is definitely a big part of their story and journey, and I feel like my sons got the best care to get them healthy quickly. Even though they're triplets, I felt like they were all treated individually, which was nice."
Coleson Kerns, who was born in May 2022, was in attendance at Sunday's event with his family. He spent 11 days in the NICU with various complications.
"It felt like the NICU really took care of us at a very vulnerable time," says his mother, Breesa Capel-Kerns. "They looked after Coleson and me and my husband. It felt like a family there."
The NICU at Winchester Medical Center (WMC) is the region's only level III NICU, able to take premature babies of any gestational age and/or babies needing specialized care and treatment. Most infants are admitted to the NICU because they are born prematurely. Some are born full-term with breathing difficulties, infection, or low glucose levels.
There are currently three doctors and six nurse practitioners at the NICU at WMC.
For more information, visit valleyhealth.com/nicu.