Celebrating Healthy Families Graduates
Happy kids wore big smiles -- along with their blue mortarboards -- at the drive-by graduation at Healthy Families NSV in Winchester last month. These children and their parents have completed up to five years of home visitation services, parent education classes and child development activities designed to assist overburdened families.
Despite the heat, thirteen families celebrated their accomplishments with the caring Healthy Families staff who cheered them on and presented them with gifts to get them started on their next adventure--kindergarten!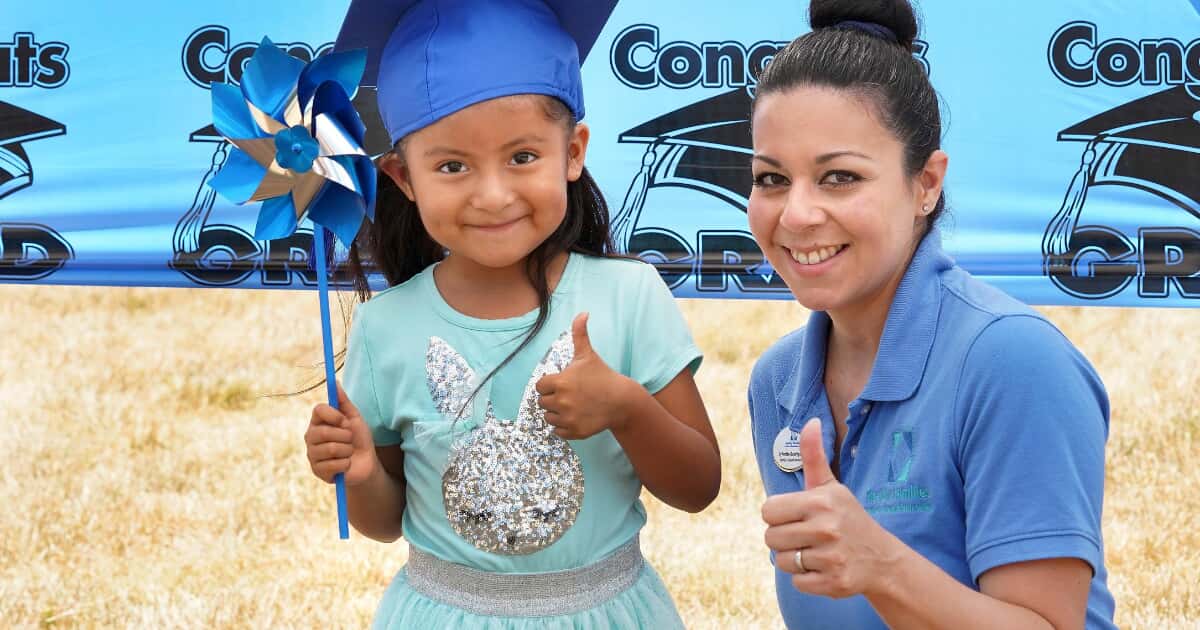 Healthy Families NSV is one of Valley Health's community partners, housed on the Our Health campus and supported in part with a Valley Health grant. The partnership between parents and the organization normally begins with a post-delivery assessment at Winchester Medical Center, although some moms received prenatal support 20 weeks into their pregnancy.
"Our dedicated team of 14 support workers serve over 200 families every year, facilitating primary care visits, monitoring child development, and offering parent education and moral support to parents who may be dealing with stressors such as homelessness, unemployment, or mental health challenges," notes Sara Schoonover-Martin, executive director. "Today's graduation is a true celebration of the hard work of many, and we are very proud of these families and how far they have come!"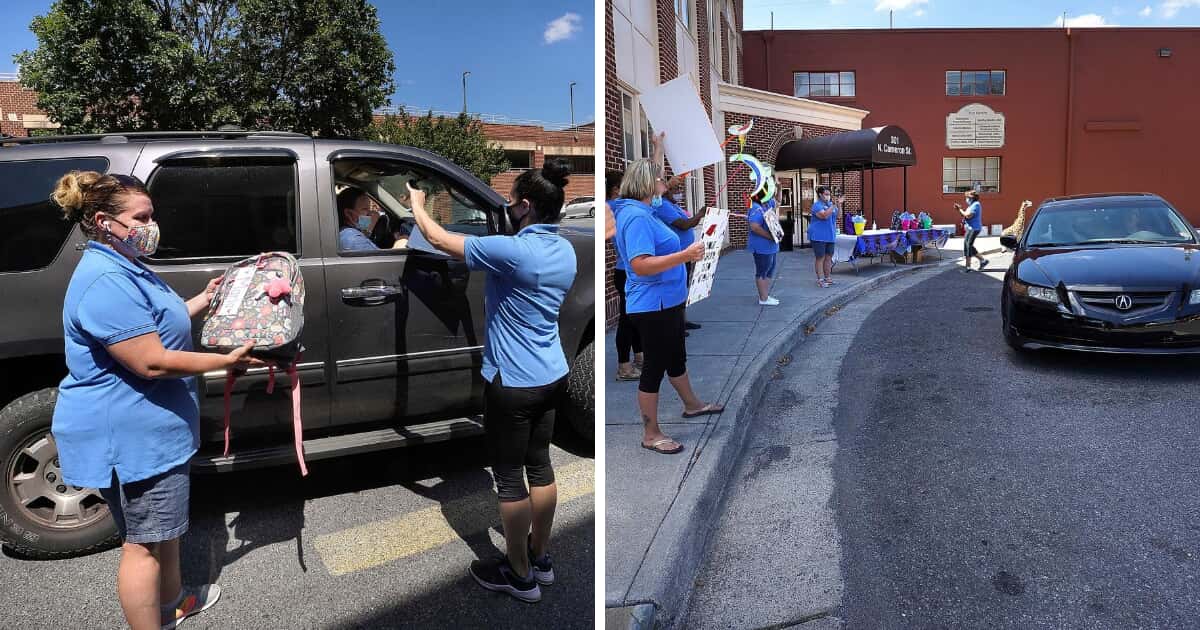 Healthy Families NSV, one of 32 Healthy Families sites in Virginia, also sponsors parent support groups and fun family-focused events, like Cocoa and Cookies with Santa. "Our Winchester-based program is the 'gold standard' because of our close connection with Winchester Medical Center," Schoonover-Martin continues. "Our outcomes are improved because of our collaboration with the WMC team."
The Valley Health team congratulates all the 2020 Healthy Families graduates — parents and children -- and offers best wishes for a bright, happy and healthy future! As always, we are #HealthierTogether!