Janie
Author: Janie Respiratory Therapy Student
Date Submitted: Feb 1, 2023
Category: Careers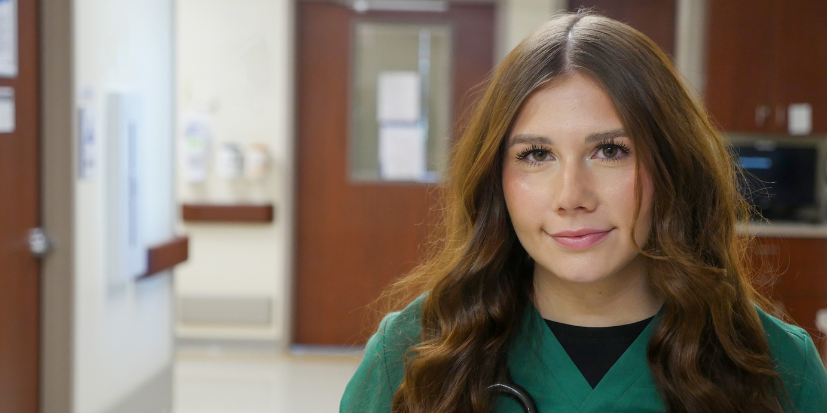 "What drew me to Valley Health was the staff members. The staff and my preceptor at Winchester Medical Center have gone above and beyond to teach me. I have learned so much at Valley Health, and it has improved my understanding in the clinical setting and the classroom."
"I chose to become an RT because I enjoy the patient care and bedside care aspects of respiratory. The scope of practice is wide and there are a variety of different jobs for respiratory therapists.
A typical day as a student includes:
Rounding on patients at least three times a day
Responding to patient needs
Assisting other healthcare providers
Additional training from my preceptor
I attend Allegany College of Maryland in Cumberland, MD, and the Respiratory Therapy Program requires a semester of prerequisites and a year and a half in the program. What drew me to Valley Health was the staff members. The staff and my preceptor at Winchester Medical Center have gone above and beyond to teach me. I have learned so much at Valley Health, and it has improved my understanding in the clinical setting and the classroom."