Warren Memorial Hospital Receives Recognition for Nurse Empowerment, Engagement
Warren Memorial Hospital was recently lauded by the American Nurses Credentialing Center (ANCC) for its commitment to its nurses and fostering high nurse satisfaction and retention.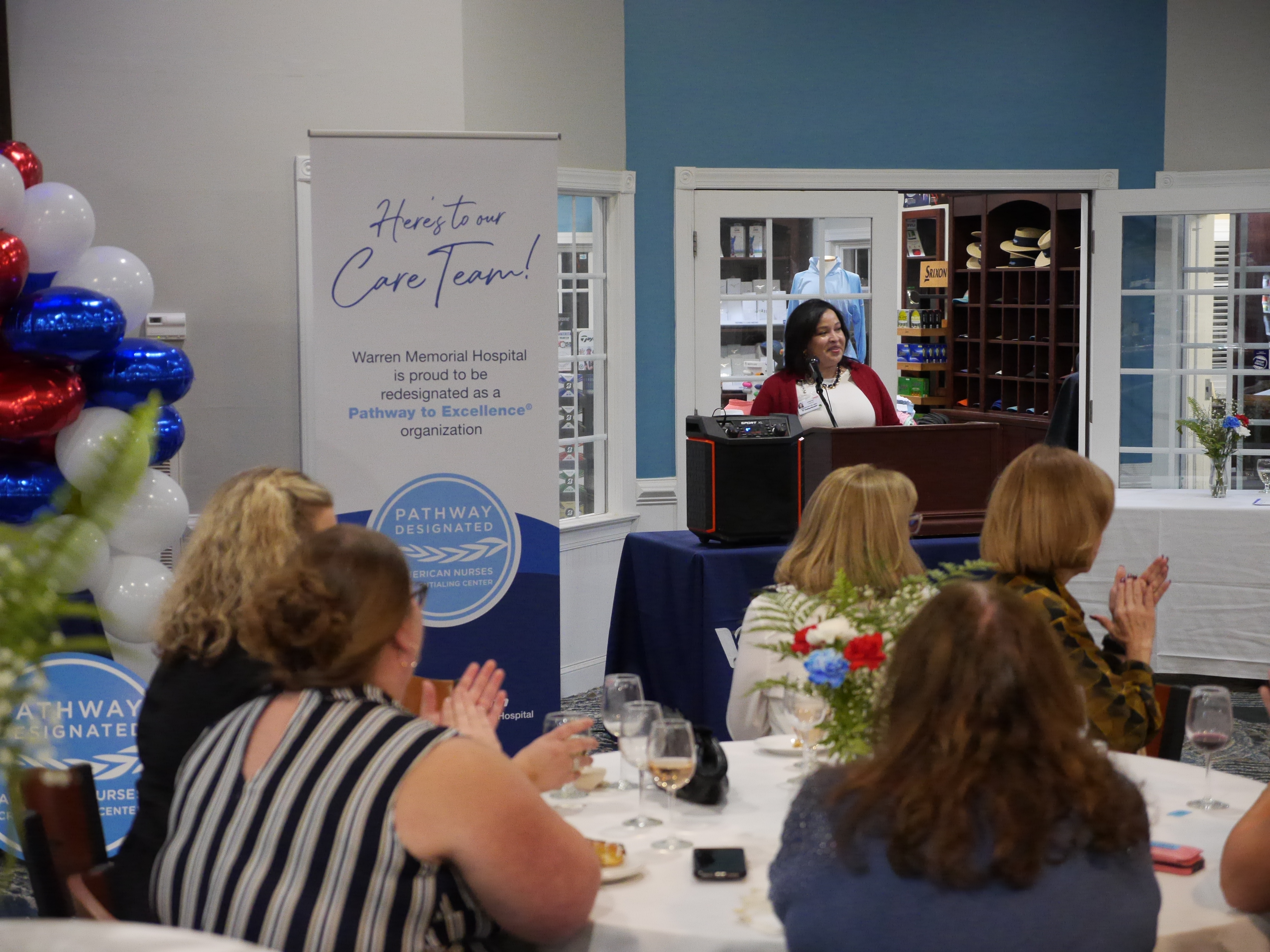 In September, WMH was redesignated as an ANCC Pathway to Excellence® organization for "creating a positive practice environment that empowers and engages staff." WMH is one of 203 organizations in the country to earn this recognition.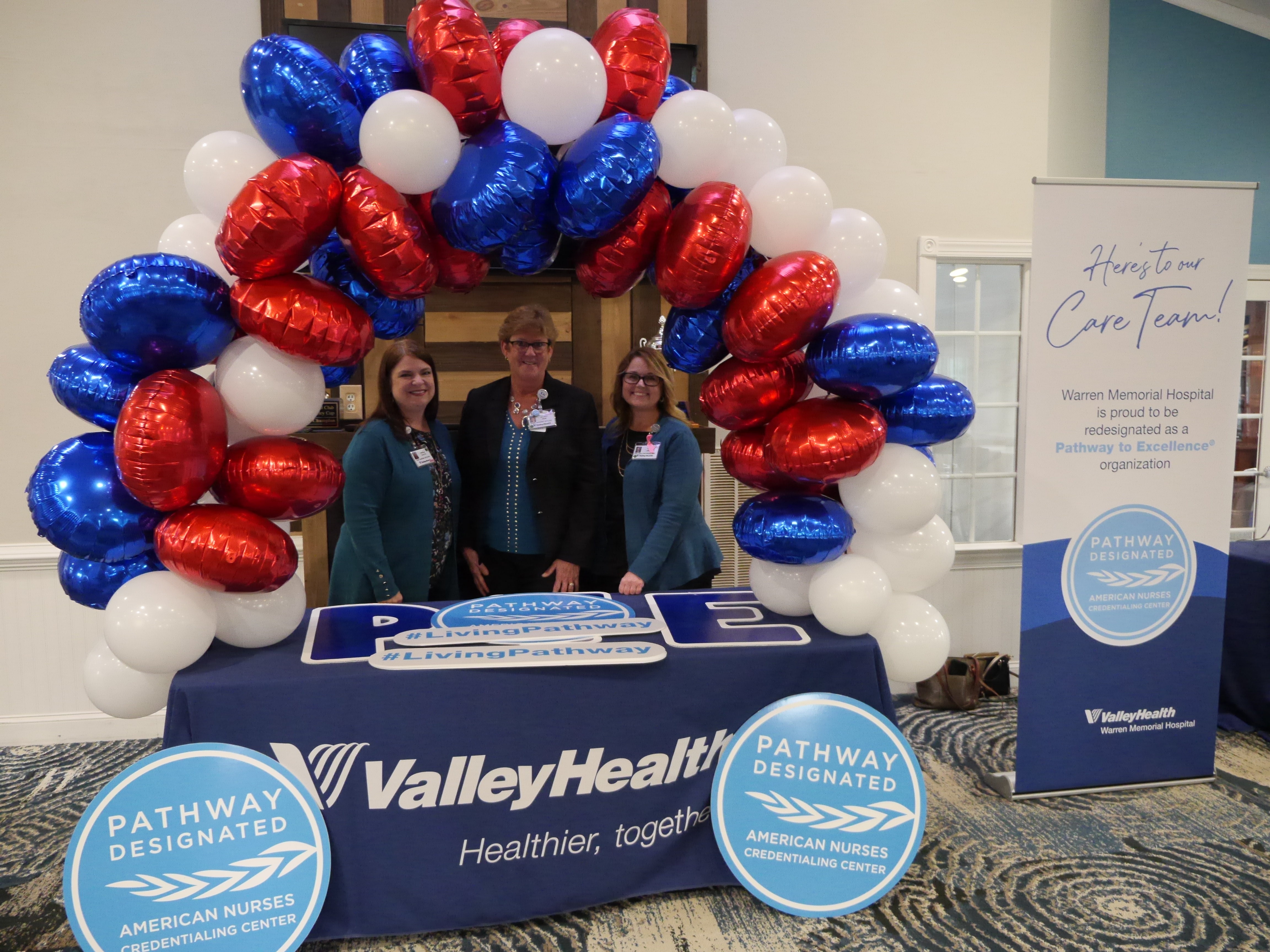 "We are extremely proud of this accomplishment and all the hard work that went into achieving and maintaining our Pathway to Excellence status," says Jennifer Coello, Vice President, Operations and Administrator at WMH. "Our nurses are the backbone of our hospital and are critical in providing our patients with the care they deserve and trust. By making a commitment to our caregivers, WMH is also making a commitment to the health of our patients, their families and our entire community."
A Pathway-designated organization, according to ANCC, means:
Nurses work in an environment of excellence focused on quality and interprofessional collaboration.
Nurses work for an organization that supports, recognizes, and invests in nurses.
Nurses' voices are heard and directly impact patient care, safety, and quality.
Through shared governance, nurses are encouraged to bring ideas and issues forward.
Nurses set a global quality standard, and they rank among the best nurses in the world.
Delores Gehr, director of patient care services and the chief nursing officer at Warren Memorial Hospital, credits this accomplishment to strong teamwork, a positive culture, and a multidisciplinary effort.
"We're incredibly proud of this achievement," says Gehr. "We've demonstrated resilience and collaboration as a team working together, and even though we were faced with a very difficult moment in time with COVID, we didn't blink. We moved forward. We still provided exceptional care for our patients, and we looked out for each other. It's an incredible accomplishment."
Becoming an ANCC Pathway to Excellence Organization
WMH was first designated an ANCC Pathway to Excellence organization in 2018. This September was the first time the hospital sought redesignation.
ANCC judges hospitals on six standards:
Leadership that supports a shared governance
Shared decision-making, where direct care nurses can be involved in decision making
Safety that prioritizes both patient and nurse safety
Quality of care
Staff well-being, where a workplace culture of recognition is promoted and provides staff with support and resources to promote their physical and mental health
Professional Development to provide nurses with mentoring, support and lifelong learning
To become redesignated, Mary Beth Moats, BSN, RN, Professional Practice Program Coordinator at WMH, along with a team of frontline nurses wrote a 750-page document detailing how the hospital met ANCC's six standards. Once that was approved, ANCC then sent nurses at WMH a survey to fill out. Nurses had to be eligible for the survey, which included being employed at the hospital for more than three months. Seventy-one of the 73 eligible nurses at WMH filled out the questionnaire—a 97% participation rate that, according to Gehr, speaks to exceptionally strong nurse engagement.
The ANCC Survey Results
In the ANCC survey, 50 percent of respondents had to "agree" or "strongly agree" to all 28 survey statements for the organization to be designated a Pathway of Excellence organization. These included statements about engagement, culture, leadership, patient care, and more.
The top four most favorable survey items for WMH were: "This organization communicates updates on performance in quality measures" (94% favorable); "Nurse managers in this organization make accommodations for direct care nurses to participate in shared governance committees" (91% favorable); "Direct care nurses are involved in addressing patient-related safety events" (91% favorable); and "The Chief Nursing Officer is accessible to direct care nurses" (91% favorable).
"The core values of compassion, integrity, excellence and collaboration are at the forefront of the care I provide to my patients on a daily basis," says WMH nurse Holly Burner, MSN, RN.
"Our nurses are leading from the bedside," says Moats. "This accomplishment affirms they have a positive work environment to continue providing evidence-based, high-quality patient care."