Camp Follow the Leader Provides Camp Fun to Children with Disabilities
Valley Health's Camp Follow the Leader celebrated another successful year, providing a camp experience to local children with physical, sensory, emotional, social and developmental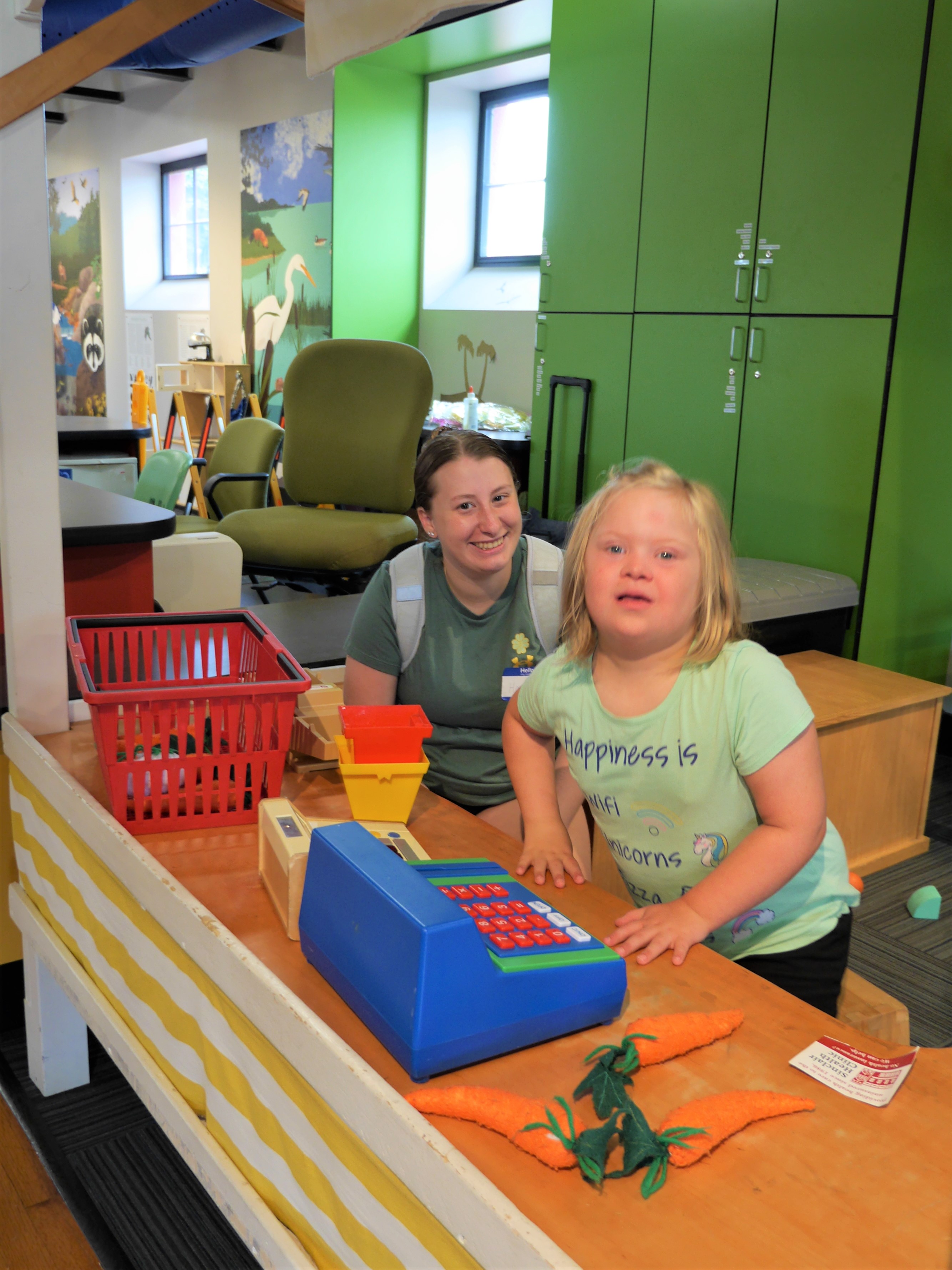 challenges.
This year, 26 children ages 6-10 participated in the special summer day camp, held from July 24-28 primarily at Bethel Lutheran Church on North Frederick Pike. Each child was paired with one or two older "buddies" who participated in activities with them throughout the week.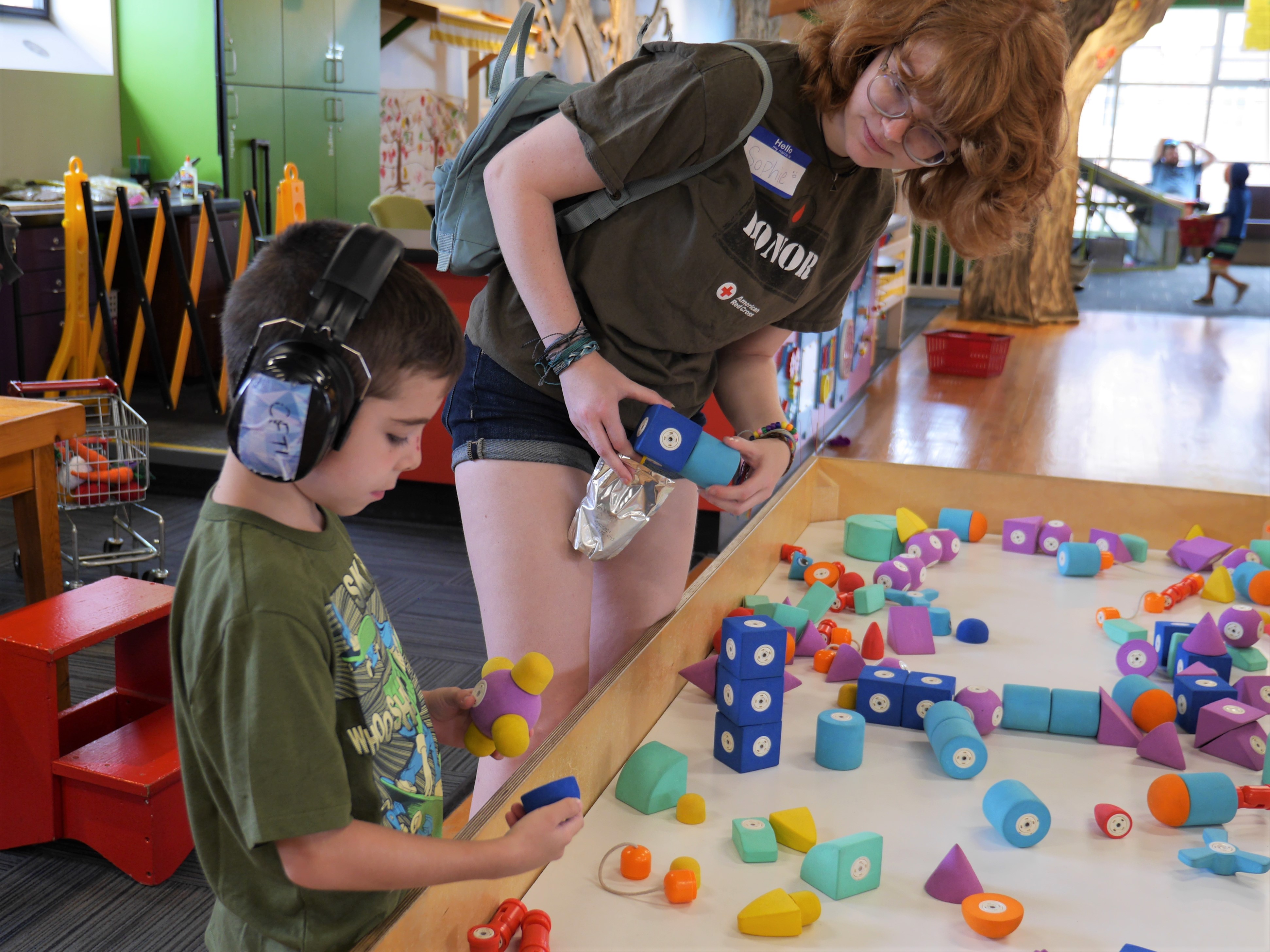 "These kids may not be able to participate in the typical camp experience," says Matthew Thompson, an occupational therapist at Winchester Rehabilitation Center who co-directs the camp with occupational therapist Molly Connor-Hall and physical therapist Angela Eberle. "This gives them the opportunity to have fun, with their buddy, and with structured activities every day."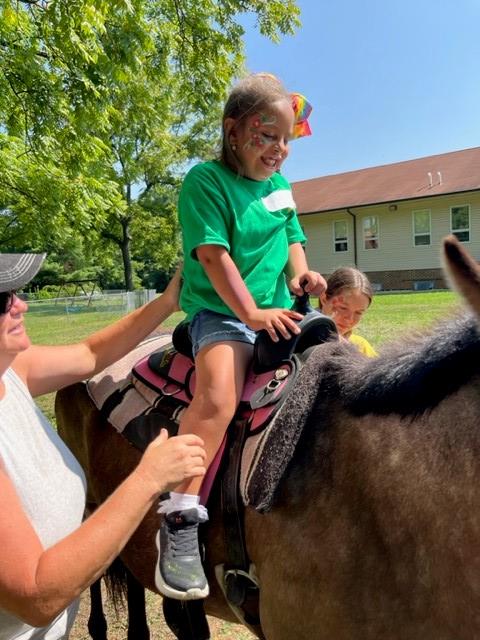 The camp is funded by the Winchester Medical Center Foundation. Winchester Rehabilitation Center therapists, along with area special education teachers, speech therapists, a Valley Health pediatric therapist, and students from Shenandoah University all volunteered at the camp.
Activities included demonstrations from Round Hill Fire and Rescue and Winchester City Police, a field trip to East Coast Gymnastics & Cheer, a visit to Stonebrook Club and the Shenandoah Valley Discovery Museum, horseback riding with the help of Faithful Hearts Horses and Friends, and face painting.
There was also animal-assisted therapy, music therapy, a social skills group and more.
"I loved being with my buddy," says Yandra, a camper at this year's event. "My favorite things to do was the pool and the horses."
Madison Re, an occupational therapy student at Shenandoah University, earned fieldwork credit as a volunteer at the camp. She helped plan a sensory obstacle course, activity bingo, cup stacking and social skills games.
"I loved it," she says. "It's really cool to see the kids grow and become more confident throughout the week."