Family Connections: The Lane Family
We like to think of Valley Health as one large family; nothing personifies that more than when family members work together in our health system. This week, we cover the Lane family!
Husband: Alex Lane, Manager, Construction Services, Corporate
Wife: Stephanie Lane, Manager, Clinical Research Office
Alex
What do you like about working with your spouse/family? Because simply it is family and family is most important to me.

Why did you choose Valley Health? I chose VHS because my wife had been working here for 15 years and so I knew it was a great organization. Also, I knew the leadership very well and knew that the Facilities team was strong. It also put me closer to home with my kids and wife.
Stephanie
What do you like about working with your spouse/family? Working for the same organization allows us to see each other professionally and personally more often. Professionally, we share in the successes each other has and can see first-hand the impact that they make. With our mutual knowledge about the organization, those successes are that much sweeter! Personally, we are able to have lunches together that allow us to have an uninterrupted conversation—a rare thing in our house with kids. We can also both understand our work conversations better since we work at the same place.

Why did you choose Valley Health? I am a local girl. Born and raised here in Winchester, graduated from Handley High School, and attended Shenandoah University. This is my home and I absolutely love this community and its people. So once I decided to go into nursing, Valley Health was it! Now, Valley Health has some of the most special people to me: my husband and many of my best friends.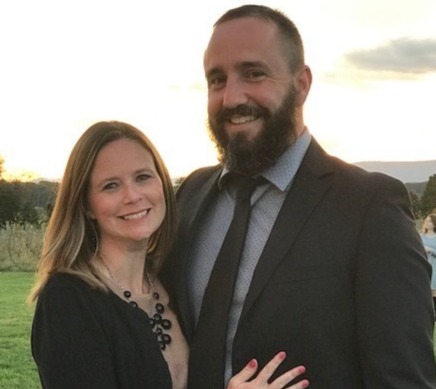 ​
Work With Family
At Valley Health, we are looking for passionate, innovative, and caring people who will each bring their unique skills and perspectives to our workplace. We believe our exceptional team members are the foundation of our culture and key to our success at providing safe, high-quality care with high reliability.
We encourage our caregivers to invite their family, friends and network of dedicated colleagues to work (and perhaps live) in a community like ours. We offer an expanded employee referral bonus program which includes a $1,000 and up to $5,000 bonus (depending on position) for BOTH the referring employee AND the new hire being referred. Visit this page to learn more.
Ready to apply? Click here!