A Fresh Look at Reconstructive Surgery
Neal Topham, MD, explains how state-of-the-art reconstructive surgical techniques can greatly improve quality of life for cancer patients
You've survived cancer or a traumatic accident, but your body isn't the same. The surgery or radiation that saved your life may also have changed your appearance or left behind scars and wounds.

Board-certified reconstructive surgeon Neal Topham, MD, who recently joined Valley Health from the renowned Fox Chase Cancer Center in Philadelphia, can help with a full range of advanced reconstruction options including reconstructive microsurgery. "I customize reconstruction for each person, for the best outcome," he says. "People are much happier with results based on their body, their preferences and their treatment history."

Dr. Topham's primary focus at Valley Health is reconstruction after breast, skin, and head and neck cancers, as well as after trauma. A fellow of the American College of Surgeons, Dr. Topham is trained in reconstructive microsurgery and offers innovative free tissue transfer flap procedures used to rebuild areas of the body, such as reconstructing breast tissue after mastectomy.

"This involves taking tissue from one part of the body, such as belly fat with its supply of blood vessels, and moving it to another part, such as the breast. I reattach blood vessels at the new location, and the tissue thrives," he explains. "It's a powerful tool."

Unlike flap procedures where the blood supply stays attached in its original place, free tissue transfer flaps allow Dr. Topham to shape tissue for a better fit and more natural look and feel—whether it's reconstructing a breast, rebuilding a tongue after treatment for a head or neck cancer, rebuilding jawbone and tissue after bone cancer, or replacing a swath of missing scalp tissue after skin cancer surgery. Dr. Topham also performs perineal and complex abdominal wall and chest wall reconstructions.

Free tissue transfer flap procedures can also repair and minimize the appearance of wounds that are uncomfortable or won't stay closed after a major surgery. "You want the cancer surgeon to do their best removing all of the cancer. You wouldn't ever compromise that," Dr. Topham explains. "A reconstructive surgeon takes over the job of choosing the best technique for closing the wound. Sometimes, direct closure isn't the best option because there may be too much tension on a wound. A flap would be better. I had a patient recently with a wound that wouldn't stay closed several years after mastectomy. After reconstruction, she was free to go out and enjoy life again. That's a powerful thing."

It's also never too late for reconstructive surgery, Dr. Topham adds. "If you weren't reconstructed after cancer treatment in the past or have a reconstruction you don't like," he says, "this is the time to take a fresh look."

Visit valleyhealthlink.com/Topham to learn more.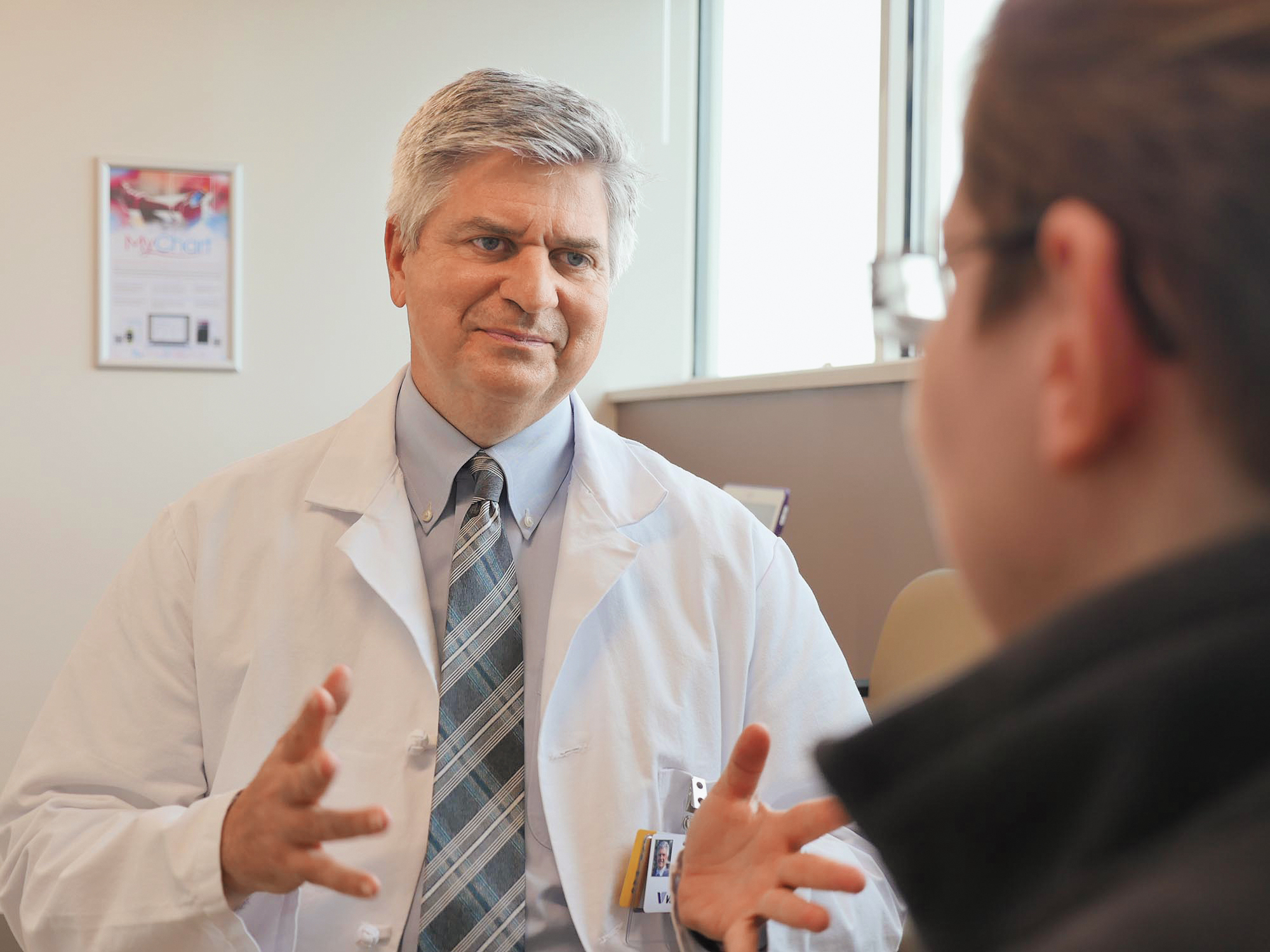 ​