Bariatric Program Receives Recognition of Excellence
Winchester Medical Center and the Valley Health Metabolic & Bariatric Program have been recognized for demonstrating a commitment to excellence and high-quality patient care.
The bariatric program, located at 1870 Amherst St. at Winchester Medical Center, was recently designated an Optum Bariatric Center of Excellence (COE) for providing "clinically superior" care.
This recognition is based on several criteria, including:
Annual volume of surgeries
Number and experience of surgeons
Complications and mortality rate
Certifications
Length of program existence, and
Multidisciplinary team
"The Valley Health Metabolic & Bariatric Program is committed to leading the region with the most advanced metabolic and bariatric treatments available today," says the program's medical director, Troy Glembot, MD, CPE, FASMBS. "This was exemplified by our recent re-designation as an Optum Bariatric Center of Excellence, as well as our reaccreditation as a metabolic and bariatric surgical center. We take great pride in improving the health of our community—just as I take great pride in our outstanding staff."
The World Health Organization estimates that about 2 billion adults are overweight. Of these, 650 million are considered to be affected by obesity. Adults with obesity are at increased risk for many serious health conditions such as heart disease, stroke, type 2 diabetes, some cancers, and poorer mental health, according to the Centers for Disease Control and Prevention.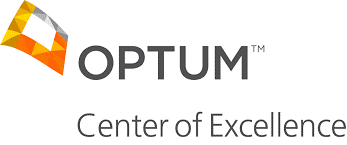 Valley Health's bariatric program uses innovative, personal approaches to help patients lose weight and improve overall health and quality of life. The program not only guides patients through the process, but also gives them the tools to succeed in keeping the weight off. This includes surgery, medical management, support from dietitians, medications, and more.
Optum, Inc. is an American pharmacy benefit manager and healthcare provider that annually evaluates services and facilities nationwide. Programs designated as an Optum Bariatric Center of Excellence provide excellent care that is "clinically superior" due to fewer complications and readmissions. In addition, these centers experience very high patient satisfaction.
Valley Health's bariatric program is accredited by the American College of Surgeons and the American Society for Metabolic and Bariatric Surgery. In 2021, Anthem Blue Cross Blue Shield recognized Winchester Medical Center with a Blue Distinction Center+ for Bariatric Surgery for its exceptional care.
To learn more about the Valley Health Metabolic & Bariatric Program, click here.