Lights of Love Gives to Valley Health, Blue Ridge Hospice
Every year, the Winchester Medical Center Auxiliary holds its Lights of Love Celebration, inviting the community to purchase holiday lights in honor or memory of those who have touched our lives in a meaningful way.
For $5, individuals or businesses can buy a light on outdoor trees at Winchester Medical Center, which remains lit throughout December. All proceeds go to the Valley Health Cancer Center and Blue Ridge Hospice. This year, the event raised approximately $22,500 for each organization.
"I just think it's such an important fundraiser," says Pam Pampe, president of the Auxiliary. "It touches so many hearts. We are overwhelmed by the community's generosity. Even during COVID, people were still sending money. It's just a great way for people to show that others are not forgotten."
2021 was the 34th year for Lights of Love, and is the WMC Auxiliary's major fundraising effort. Proceeds in the past have supported various projects at WMC, such as purchasing vans to shuttle visitors and a new fleet of wheelchairs, along with funding the startup of the Hurst Hospitality House. Funds from Lights of Love also support the Auxiliary's large pledge to the Cancer Center's capital campaign.
Winchester Medical Center President Grady W. (Skip) Philips III says Valley Health recently celebrated its five-year anniversary at the cancer center, thanks in part to the Lights of Love.
"Thank you for your support of Lights of Love, your support of Valley Health and Winchester Medical Center, and your support of Blue Ridge Hospice," Philips said at the Lights of Love ceremony in December.
A Special Volunteer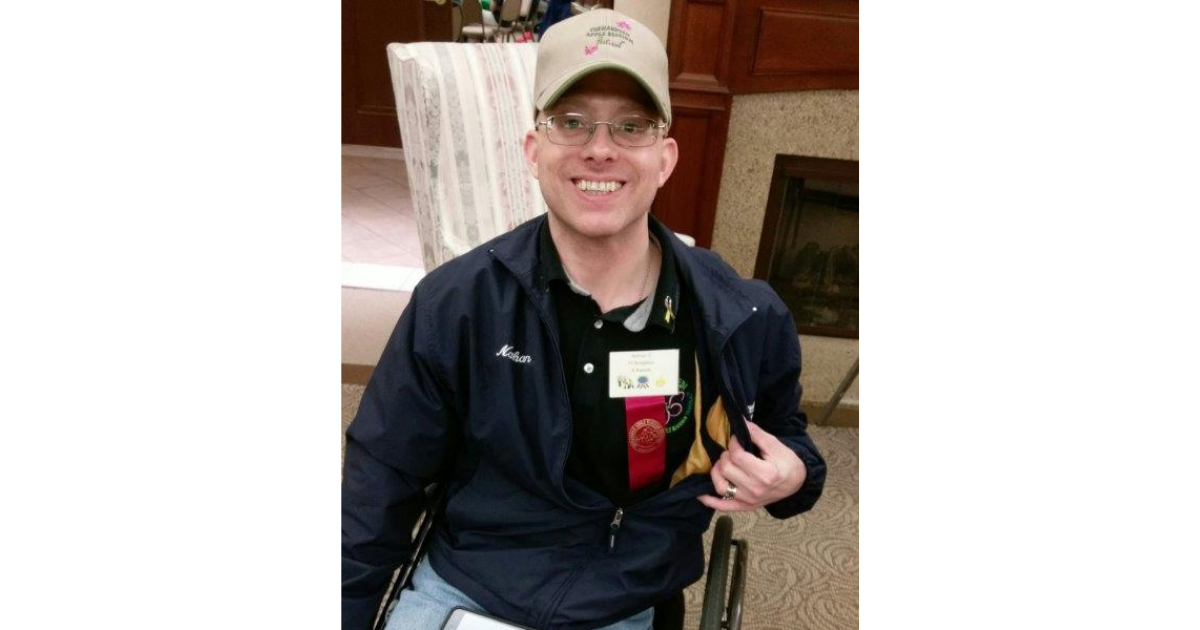 Also at the Lights of Love ceremony, volunteer Nathan Elsea was honored for his 22-year commitment to Winchester Medical Center, where he has volunteered a lifetime total of 14,332 hours.
Elsea volunteers in Materials Management as the data entry person and works closely with the inventory coordinator. He logs over 800 hours a year, keeping the statistics and productivity records for the department.
"He's always willing to help wherever help is needed," says Manager of Materials Management Tim Meade. "He is just a great overall person who has a deep sense of commitment and who is willing to give back to the community."
Over the years, Meade says he and Elsea have shared a daily coffee break, discussing everything from Formula 1 Racing to the New York Yankees.
"He brings sunshine every day to the warehouse," Meade says. "He brightens our day. He's a member of our family here."
Learn More: www.valleyhealthlink.com/lightsoflove