Renovations Improve Winchester Rehabilitation Center
In the Fall of 2020, Winchester Rehabilitation Center got a much-needed facelift. The clinic, located at 333 W. Cork St., "has always provided outstanding, quality care and striven to restore patients' moods and bodies in the face of medical challenges. The recent renovations/updates to our physical appearance reflect that same effort to restore and renew, and have infused fresh energy into the environment, "says Dr. Kimberly Salata.
Pool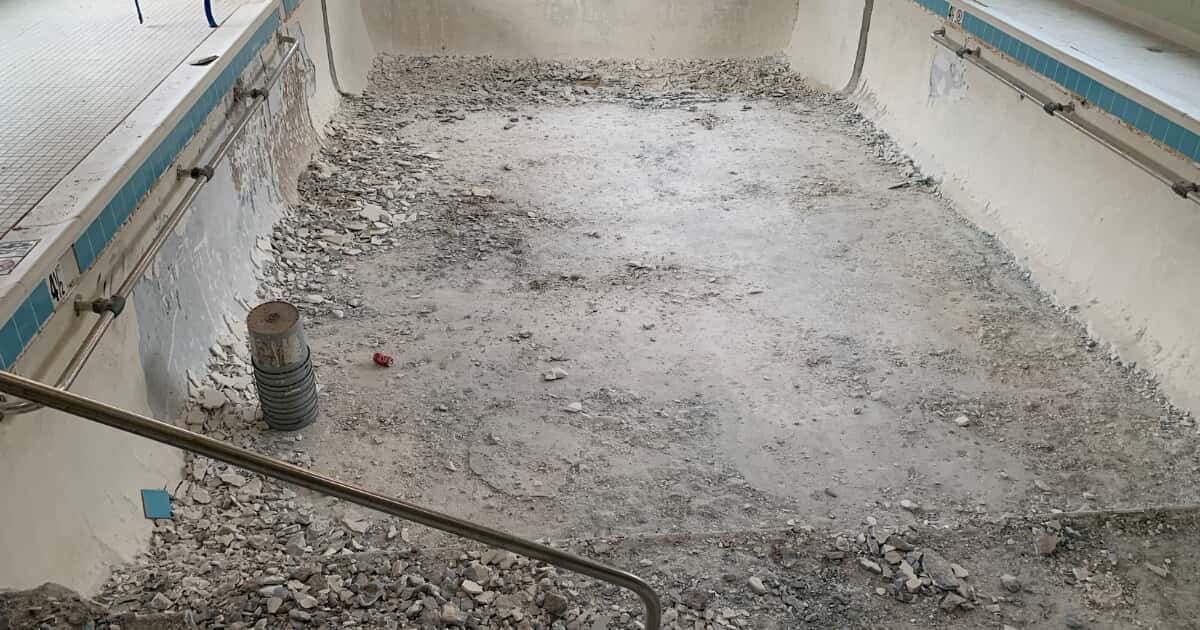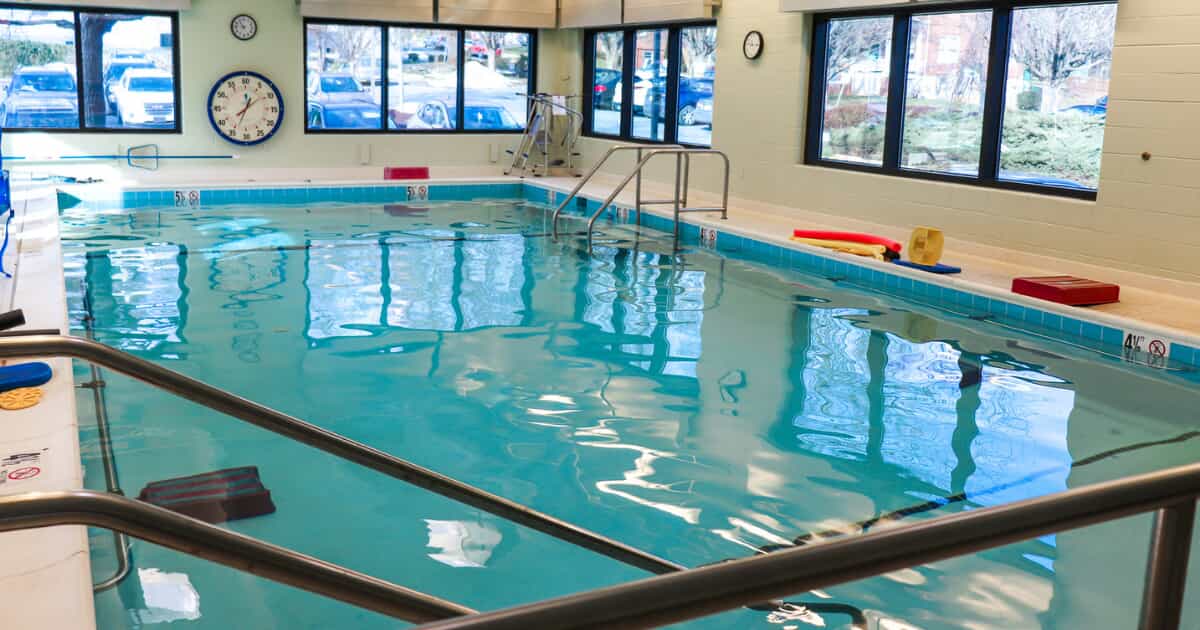 The Therapeutic Pool received its most extensive renovation in 15 years. The pool surface, tiles and coping around the pool were all replaced and new paint was applied to the walls and ceiling. All of this provided for a noticeably brighter and fresher environment. With the onset of the pandemic, it is of the utmost importance that those served feel safe and comfortable in their environment.
Along with Winchester, Hampshire Memorial Hospital Outpatient Rehabilitation in Romney, WV also offers aquatic physical therapy. This sort of therapy uses water to provide support while enhancing exercises for individuals with disabilities or injuries. Treatment sessions are generally one-to-one and are designed to improve circulation, increase strength, endurance, balance and condition.
2nd and 3rd Floor Renovations
The cosmetic renovations done to the 2nd and 3rd floors of the Rehabilitation Center included painting walls and having new flooring and cabinets installed. The 3rd floor received new whiteboards and dining tables. The dining tables have adjustable seating to accommodate for different types of disabilities and injuries.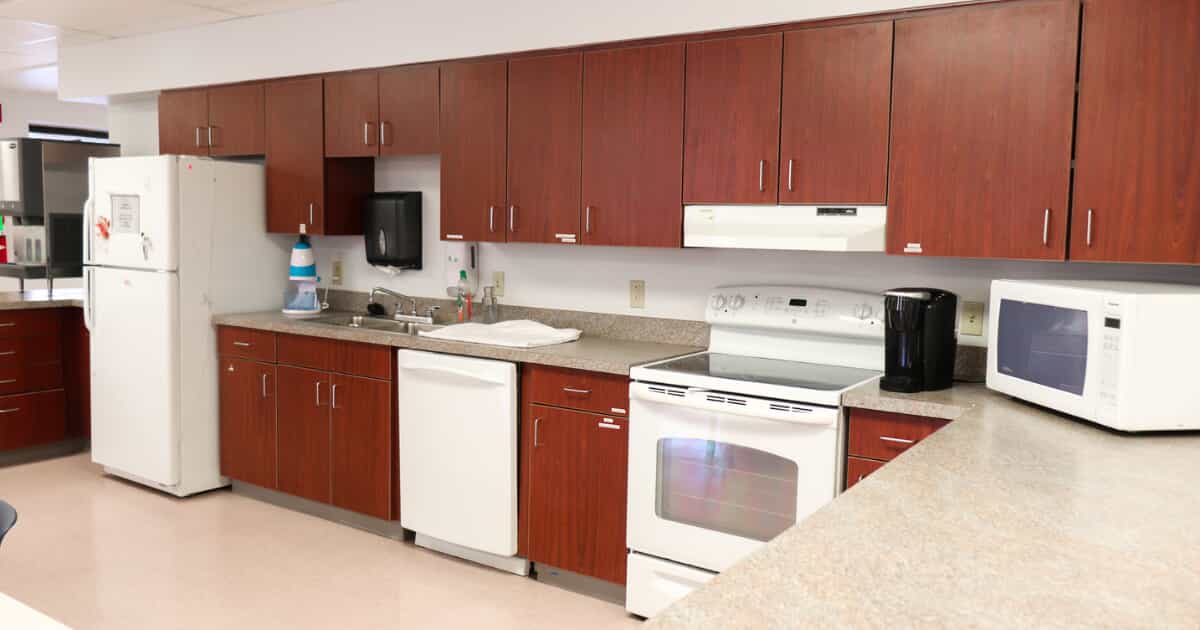 Pediatric Space
The pediatric department gained a completely new treatment area that includes two private treatment rooms, office space, and a breakroom for the therapists. New paint and refurbished floors, as well as kid-friendly wall decals and pictures, were included in the remodel. This new treatment area offers a bright, comfortable environment for the evaluation and treatment of the children seen. It was the first major renovation in over 7 years, and as anyone with children knows, a lot of wear and tear can happen in that amount of time.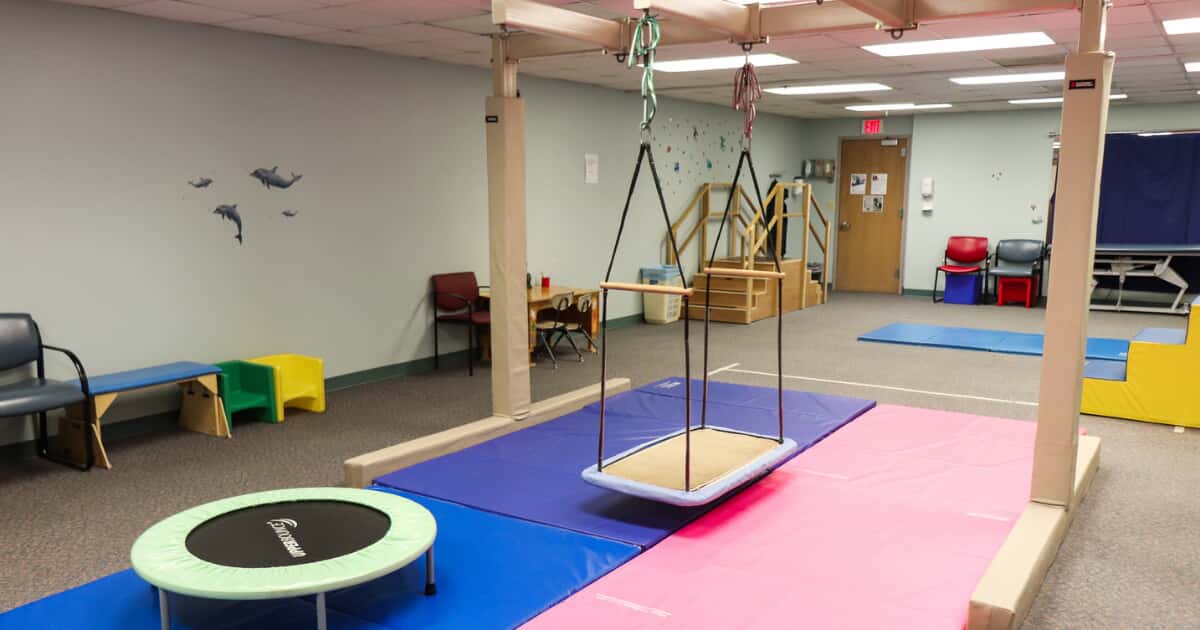 The pediatric therapy services from Valley Health provide physical, occupational and speech therapy to treat children with autism, cerebral palsy, sensory processing dysfunction, and much more. Our skilled therapists can help your child work to reach his or her full potential, and give each child and family the tools to improve their daily living skills. Specific types of pediatric therapy are offered at all Valley Health rehabilitation locations.
Valley Health provides a wide variety of rehabilitation services to patients throughout the region in Virginia and West Virginia. We have several outpatient rehabilitation locations as well as our inpatient rehabilitation facility, Winchester Rehabilitation Center. Valley Health is dedicated to providing patients with everything they need in order to return to an active lifestyle. Click here to learn more about Rehabilitation Care at Valley Health.