Hampshire Memorial Hospital Celebrates 10 Years at its Sunrise Boulevard Location in Romney, WV
Since June 4, 2011 when Valley Health's new Hampshire Memorial Hospital (HMH) building first opened, staff have continued the tradition of serving Romney and the surrounding area with high-quality medical care. This week we celebrate 10 years of offering advanced treatment solutions and expert care in the state-of-the-art facility, and honor the 75 staff who have served the community since we opened the doors of the new hospital.
Advances and expansion of services have continued since 2011. In addition to recruiting new physicians to serve area residents, Valley Health has added Outpatient Services such as anticoagulation management, echocardiograms, nuclear stress testing, 3D mammography, 64 slice CT scans, and home sleep studies, to list but a few. The team also now performs gynecologic and orthopedic surgery, and offers wound care services in the expanded HMH Multispecialty Clinic. All allow staff to better serve those in the region.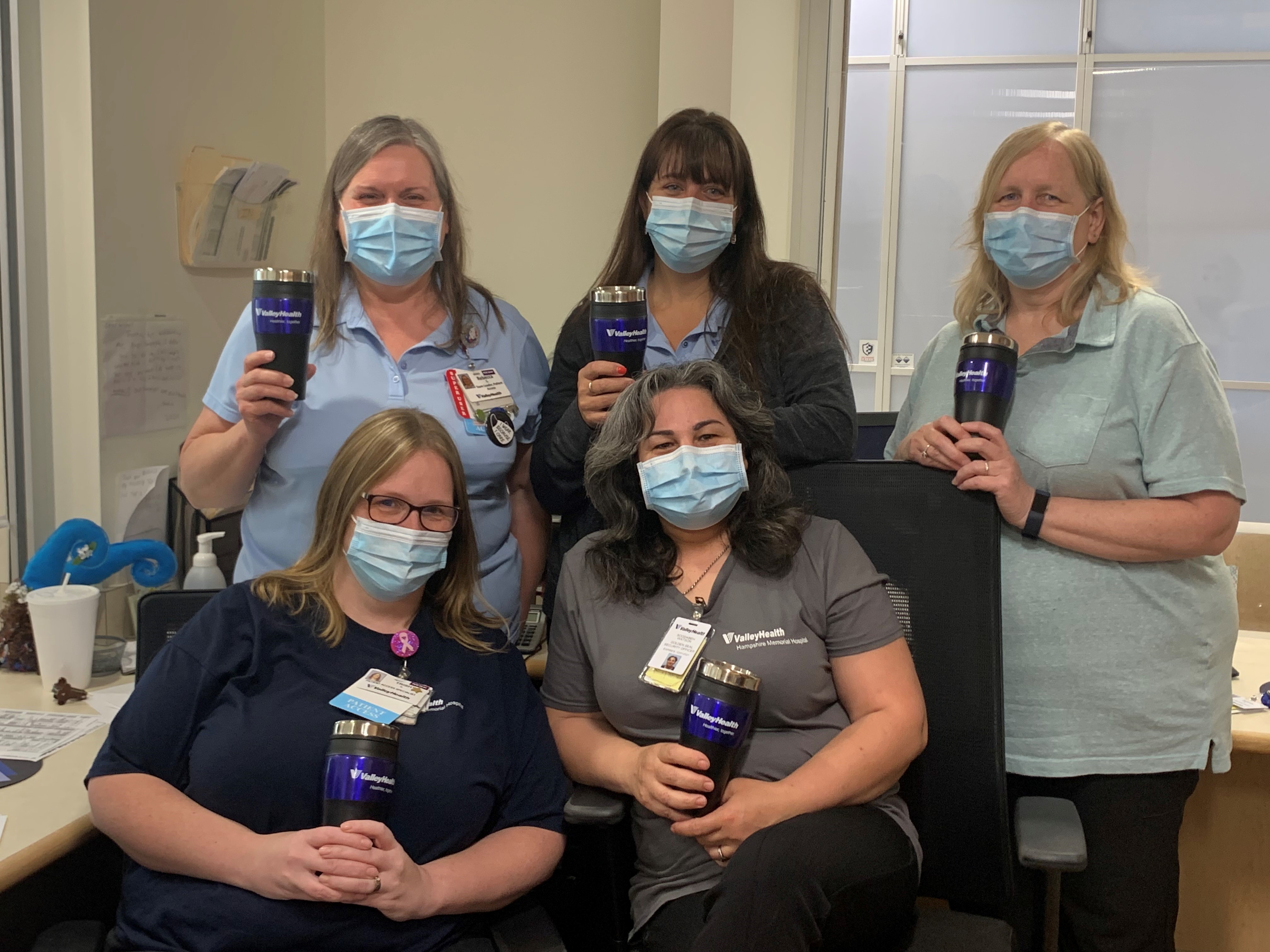 "It has been a pleasure working at Hampshire Memorial Hospital for the past 10 years and knowing that we are part of an organization that is committed to providing quality health care to our local community," notes Yvonne M. Lemon, MT, Laboratory manager.
Staff are receiving gifts to commemorate the anniversary, including an insulated travel cup and a coupon for the cafe at HMH. But many value the experiences, friendships and camaraderie more than anything tangible. "It has been an honor and an adventure growing with Hampshire Memorial Hospital over the past ten years," exclaims respiratory therapist Samantha Houdersheldt. "I have met a lot of amazing people along the way; [they] have turned into family. Without them I would not be the RT I am today!"
Some staff recall working at the former location, and appreciate the advances. "I am grateful for the new building, added services and a great group of co-workers to help take care of our community," says Tammy Lambert, clinical manager, Pharmacy. "Thinking back to 11 years ago and the old facility, our community has truly been blessed!"
"From emergency medicine to cardiology, general surgery, diabetes management, and so much more, HMH offers local residents care in their 'backyard,' rare for a community this size," notes Tom Kluge, VHS Senior Vice President, Critical Access Hospitals, and president, Hampshire Memorial Hospital. "I thank the hundreds of caregivers who have dedicated their career to providing their neighbors with exceptional health and wellness services close to home."