Caring for Our Community Through United Way Giving
Surgery, x-rays, prescriptions – and now COVID vaccinations -- are the kind of care resources that normally come to mind when thinking of how Valley Health caregivers support our community. This month we can add another 121,000 ways – in the form of dollars -- to that list of resources offered to our community by the team members at Valley Health hospitals, medical practices, and other facilities.
Each fall, Valley Health holds a system-wide employee campaign to fundraise for local United Way organizations, and in January, campaign leadership excitedly announced how staff from across the system had dug deep and exceeded expectations -- and our corporate goal of $100,000.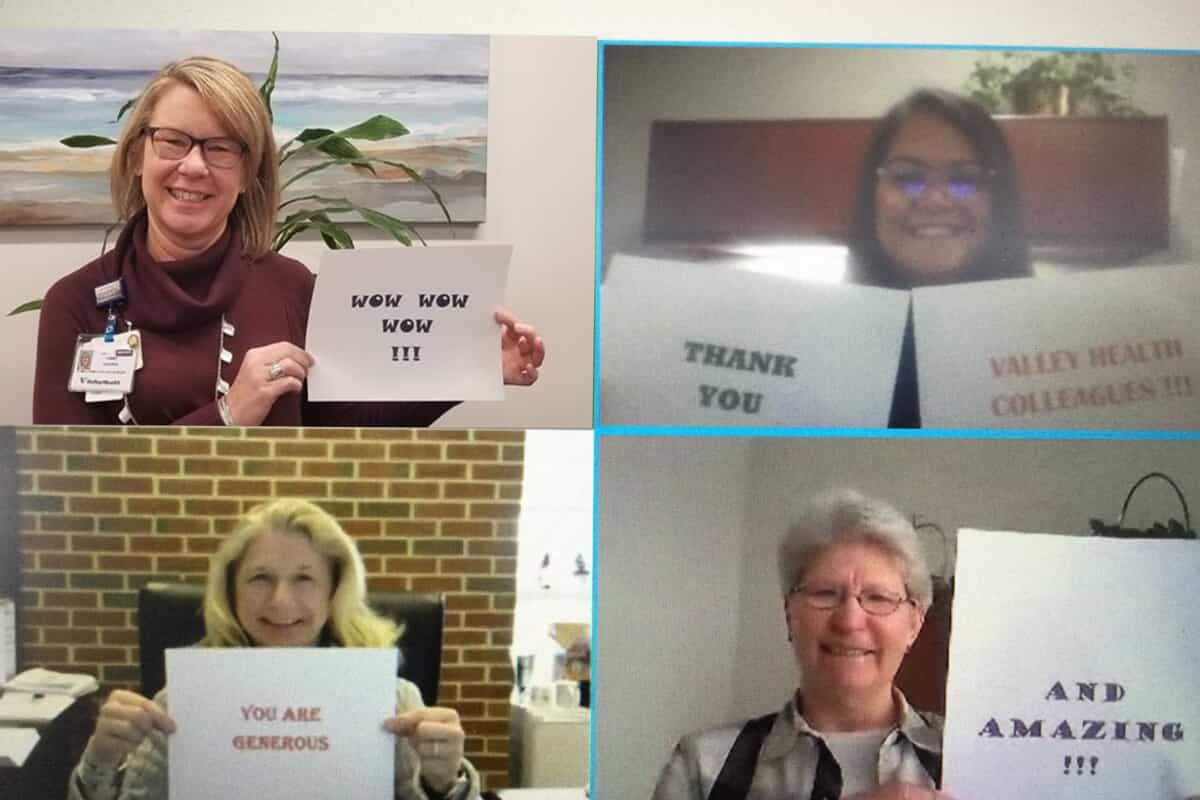 "I was moved by the generosity of my colleagues," noted Mary Sas, vice president, Hampshire Memorial Hospital, one of the staff co-chairs of the 2020 campaign. "We raised over $121,000!"
VHS President and CEO Mark Nantz applauded the giving efforts of his colleagues. "Because of COVID, the need is greater than ever, and our staff is not immune from the impacts of the pandemic," he remarked. "That so many gave so generously speaks to the compassionate and giving spirit of our team, a spirit I have the privilege to witness every day. I couldn't be prouder to lead such a caring team."
The money raised will support several United Way agencies in the region. In West Virginia, donations will go to County United Way ($13,000+) and the Eastern Panhandle United Way ($15,000+); and in Virginia, $9,000+ will support the Front Royal/Warren County United Way; and $83,000+ for the United Way of the Northern Shenandoah Valley.
"This heart-felt giving will do a lot of good for those in need. I can't say 'thank you' enough to my colleagues who supported our efforts through donations and support of fundraisers," Sas continued.
Tammy Gasper, vice president, Shenandoah Memorial Hospital Medical Staff Services, and Christy Lowman, vice president and controller, Valley Health System, and 23 department and entity representatives, worked with Sas to lead the 2020 fundraising efforts. That said, they know that the collective generosity of hundreds of their co-workers makes the campaign a success every year.
"I thank each and every employee who made a gift or joined in one of the fundraisers," Sas adds. "They each make a difference through their support!"