Healthy Families: Changing Lives One Child at a Time
Tasha was a parent to two stepchildren, when she discovered she was pregnant at 38. "I was told I could never have children, so I was pretty surprised. I thought I might need some support, so my sister suggested that I call Healthy Families, and they've never let me down," she says.
Healthy Families NSV (Northern Shenandoah Valley) was founded locally in 1998 to serve overburdened families, providing them with a host of resources and tools to help them thrive. For some like Tasha, support may begin during pregnancy, while for others enrollment in the program commences following a universal screening done before the baby leaves Winchester Medical Center with his or her family. Families enrolled in the program work with family support workers who help new parents focus on bonding and attachment, establish a family goal plan, visit the home once a week, offer parent education classes and help with making sure babies have the basics such as diapers and wipes.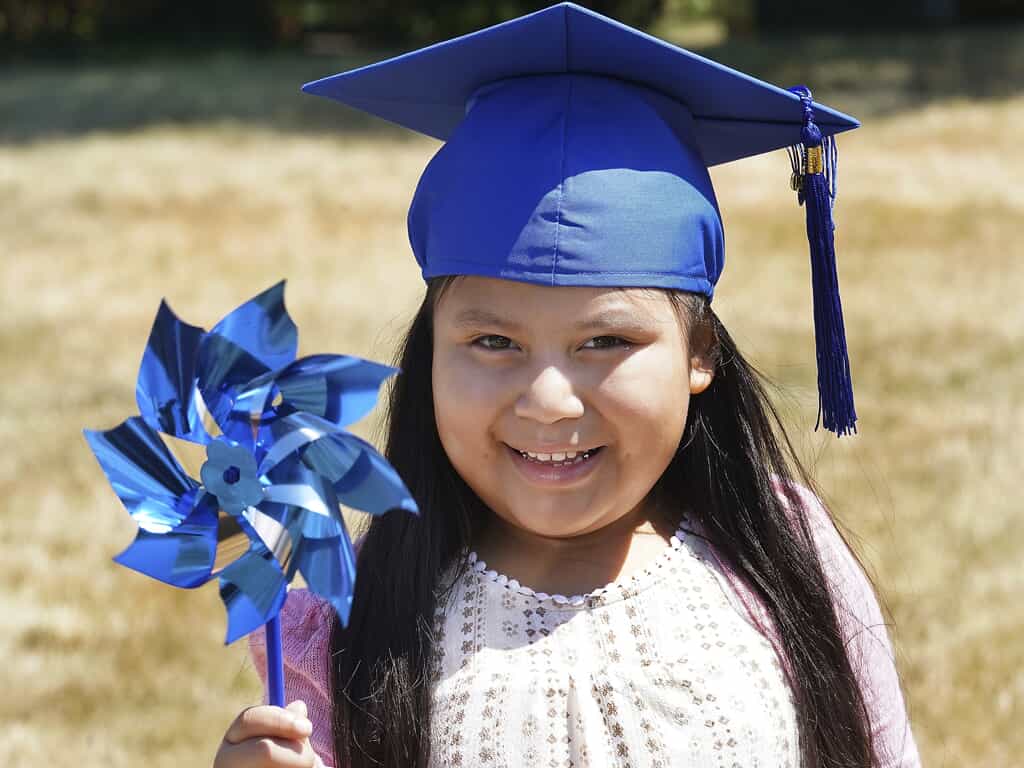 Tasha and her daughter, Naleigha, have participated in HF programs for four years. "Because my daughter was born at 31 weeks, I was worried about her reaching [developmental] milestones," noted Tasha. "But [Healthy Families Family Support Worker] Sylvette helped arranged doctor's appointments for her, taught her shapes, numbers, colors and more, and now she's great, and is right where she's supposed to be for her age."
Sylvette has been a welcome and steady source of support for both mother and daughter. "Every time Sylvette arrives, Naleigha runs to the door, and asks "what did you bring me?' Any time I've needed something, she's been right there."
Healthy Families is a grant-funded department of Winchester Medical Center. The program is partially supported with a Valley Health System Community Impact Grant. The main office is located on the Valley Health-sponsored Our Health campus in Winchester, while a satellite office is found at Warren Memorial Hospital. The program serves new parents in Frederick, Clarke and Warren counties and the City of Winchester. The partnership with Valley Health is a model for others around the state.
"Our community's program is the gold standard for Healthy Families because of our connection with Winchester Medical Center," states Healthy Families NSV Executive Director Sara Schoonover-Martin. "Our hospital-based screening and our outcomes are among the best. And our services are free and voluntary."
One of 32 Healthy Families sites in Virginia, the organization also sponsors parent support groups and fun family-focused events, like Cocoa and Cookies with Santa. But the year-round work of the staff is what has the biggest impact on families in the program.
"Our dedicated team of 14 support workers serve over 400 families every year as they ensure children have access to medical care, monitor child development, and offer moral support to parents who may be dealing with stressors such as homelessness, unemployment, or mental health challenges," notes Schoonover-Martin. And now that COVID-19's presence in the community has increased financial, employment, educational and other conditions for many local families, the group expects there will be continued — if not increased — demand for its services.
"We see how hard these parents work to make sure their kids have the resources they need, and each summer we hold a graduation to celebrate how far they have come," notes Schoonover-Martin. "We are proud of their accomplishments. Seeing the happy faces and big smiles of our kids is the biggest reward of all!"
Interested in supporting Healthy Families as their team helps parents and children in our community? Contact Sara Schoonover-Martin, 540-536-1661, sschoono@valleyhealthlink.com