Valley Health Names New President for West Virginia Hospitals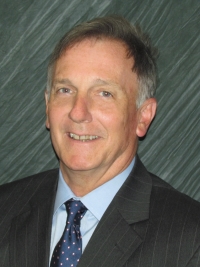 Valley Health President and CEO Mark H. Merrill and Brad Close, Chairman of the Board of Hampshire Memorial Hospital and War Memorial Hospital, announced Thursday that Thomas S. Kluge has accepted the position of president of Hampshire Memorial Hospital and War Memorial Hospital. He will begin May 9.
Kluge has served since 1989 as chief operating officer of Sentara Halifax Regional Hospital (SHRH), which includes a 192-bed hospital and two skilled nursing facilities, in South Boston, Virginia. During his tenure he has provided strategic and day-to-day leadership for the organization, working closely with the board and medical staff on strategic planning, service line development and growth initiatives, quality assurance and patient satisfaction, construction, information technology and capital projects. He has held leadership positions on the Halifax Regional Foundation and led SHRH's Community Needs Assessment.
Board Chairman Brad Close looks forward to Kluge's arrival next month. "I'm excited about what he brings to the position," said Close. "He can relate to the unique challenges of a rural setting and he seems to have the leadership skills required to bring our two hospitals to the next level."
Kluge earned a Master of Science in Health Administration from the Medical College of Virginia/Virginia Commonwealth University (VCU), where he also earned his Bachelor of Science degree. He has been active in numerous local and state organizations, serving in leadership roles with the Virginia Hospital and Healthcare Association, Halifax County Economic Development Committee, Halifax County United Way, Halifax County Chamber of Commerce and Alumni Executive Committee for VCU's Department of Health Administration.
Kluge's responsibilities will include strategic leadership and oversight of the operations of both facilities, in addition to serving on Valley Health's senior management team. Working with the Board and leadership of Hampshire and War Memorial Hospitals, he will be responsible for growth, development, financial performance, talent management and employee engagement, physician recruitment and relations, development of clinical and service programs, and patient safety, quality and process improvement.
"I am excited about this new opportunity to serve the Valley Health community," Kluge said during a recent meeting. "I am honored to have been selected to lead the exceptional teams at both Hampshire and War Memorial Hospitals, and I look forward to collaborating with the trustees, physicians, staff, and the community to provide safe, quality care for West Virginia's citizens."
During the six-month search process, two clinical leaders who served as interim administrators were recently promoted to Vice President. Hampshire Memorial Hospital's Director of Clinical Services, Mary Sas, RN, MSN, MBA, BCEN, has more than 30 years of nursing and teaching experience. War Memorial Hospital Director of Clinical Services Heather Sigel, RN, BSN, MBA, has over 17 years of healthcare experience, most in leadership positions. "I want to thank Mary Sas, Heather Sigel, Dr. Bechamps, Katie Morales and Christy Lowman for their strong and dedicated leadership during this transition," said Merrill.