No Referral Needed: Direct Access Gives Patients Access to Physical Therapy Sooner
Let the Healing Begin
What do people with lower back pain, sports injuries, heart disease, and concussions have in common? They can all benefit from working with a physical therapist. These licensed movement experts develop a customized treatment plan to help improve function, manage pain, and possibly prevent the need for surgery or prescription drugs.
Now, patients in the Valley Health community have direct access to physical therapy (PT), without a physician's referral. "Instead of having to go to a family practice or an orthopedist, you can simply call a Valley Health Rehabilitation clinic in your community," says Mary Presley, director of Rehabilitation Services at Warren Memorial Hospital in Front Royal, Virginia.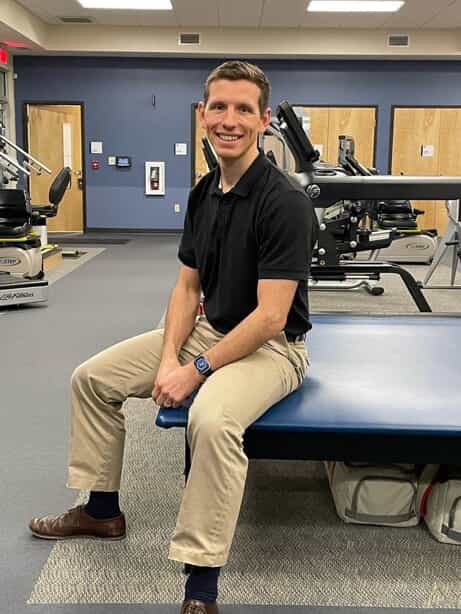 Patients are in good hands with Valley Health direct-access physical therapists, who have a doctorate degree in physical therapy and significant training in evaluation and diagnosis. These experts use various techniques depending on the patient's individual needs. They also use an evidence-based tool called FOTO (Focus on Therapeutic Outcomes), which generates real-time data to measure how well the treatment is working.
Physical therapists specialize in areas such as orthopedics, sports medicine, pediatrics, wound care, pelvic health, and balance disturbances; they can also help with neurologic issues and frequently work with individuals recovering from stroke.
The direct access model has a history of success, and has resulted in positive outcomes for patients in other settings, including the U.S. Armed Forces. "The military has an interest in keeping soldiers in great physical shape, so direct access has been their standard operating procedure for PT care for years," says Chris Morales, DPT, clinical manager at War Memorial Hospital Rehabilitation.
Morales, who sees patients at the Rehabilitation facility in Berkeley Springs, West Virginia, also touts the cost savings associated with direct access. "Insurance companies are recognizing the value of moving patients into PT earlier in the treatment process," Morales adds. "It saves them money."
More importantly, direct access is often less expensive for patients – along with being more convenient. "It has significantly reduced the cost for patients coming to a physical therapist first, versus going through their physician, taking the medications, getting imaging, then being referred to a [physical] therapist," Presley says. The clinic will contact a patient's insurance company to obtain authorization, just like when a patient visits their doctor, and verify the copayment determined by the patient's health plan.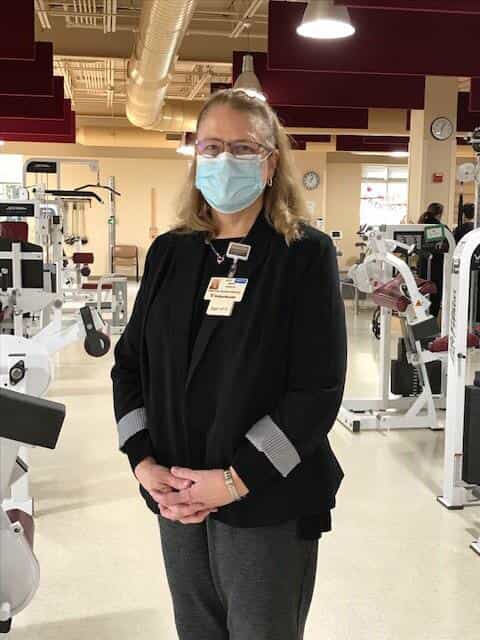 Presley says that the program is designed to make life easier for patients. "Patients now have another point of access to care without having to wait for a referring appointment with their doctor," she continues. "And we're big proponents of pain management that folks often overlook. They might want that quick fix with a pill, but we can help substantially with other [treatment] modalities and functional movement to get them to their goal."
Bridging the time gap between injury and care benefits patients in other ways.
"When patients are in pain, the ways they compensate can cause secondary problems to develop, and direct access shortens the period between an injury and treatment," says Melanie Sullivan, DPT, at the Page Memorial Hospital (PMH) Outpatient Rehabilitation, located in Luray, Virginia. "The body is a chain, and a delay in treatment can set patients back farther in the recovery process."
"Direct access is a 'game changer' for patients," she adds, noting that it will be especially helpful for middle and high school athletes, who without direct access might have to wait weeks – or even months – before they get physical therapy treatment for injuries. "We've already reached out to the athletic directors at local schools to let them know we are here to help when students are injured."
Physical therapist Michael Shutika, PT, Sullivan's colleague at PMH Rehabilitation, emphasizes the convenience and collaboration possible with direct access. "The convenience of coming directly to physical therapy instead of having to first see a physician is a great benefit, but we welcome the chance to get the patient's regular provider involved, with patient permission. We can make other providers aware of the plan of care, and incorporate their suggestions. It's a win-win."
Quick access to treatment, positive outcomes, convenience, cost savings, and a collaborative approach. Direct access is a 'game changer' indeed!
Valley Health offers Physical Therapy at numerous locations throughout the region, including Front Royal, Luray, Winchester and Woodstock in Virginia, and Berkeley Springs and Romney in West Virginia.