Leslie
Author: Leslie G., MSN, RN, CMSRN Clinical Manager, War Memorial
Date Submitted: Aug 23, 2023
Category: Careers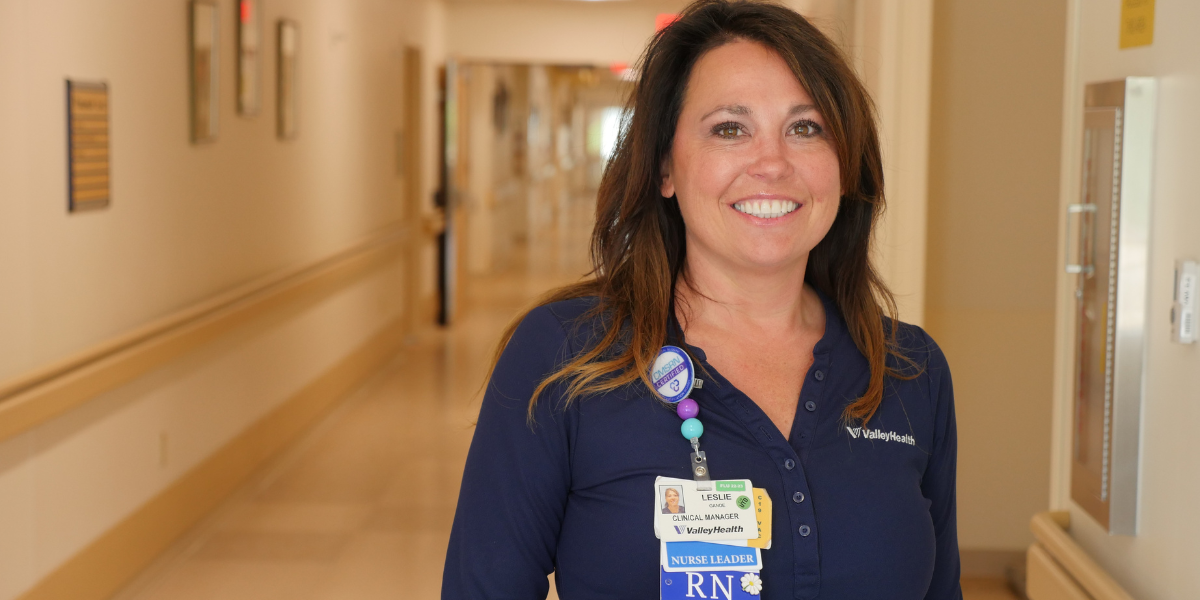 "Practicing in a Critical Access Hospital provides nurses with the opportunity to enhance and develop new skills while broadening their knowledge base by caring for a variety of patients and diagnosis. Thereby, providing an excellent opportunity for nurses who want to experience a broader spectrum of nursing practice, whether they are a novice nurse just starting their career or a seasoned skilled nurse looking for a new change or challenge."
I have been a Registered Nurse at War Memorial Hospital for 20 years and the Clinical Nurse Manager of the med surg unit for the last 8 years.
Over the years, I have had nurses share with me why they enjoy working at War Memorial Hospital. A common theme I often hear is that they feel supported, that there is excellent teamwork, that there is comradery between the various departments, and that the unit culture is conducive to professional growth and provides the opportunity to deliver excellent patient care. Practicing in a Critical Access Hospital provides nurses with the opportunity to enhance and develop new skills while broadening their knowledge base by caring for a variety of patients and diagnoses. Thereby, providing an excellent opportunity for nurses who want to experience a broader spectrum of nursing practice, whether they are novice nurses just starting their career or seasoned skilled nurses looking for a new change or challenge.
War Memorial is privileged to have a top-notch nursing team that is skilled, resourceful and diverse. All of which promote an excellent environment for both new nurses and experienced nurse a like to grow and develop their professional practice. As the manager, I say without a doubt the nurses at War Memorial promote a positive image and culture of nursing practice! If you are interested in being part of a phenomenal and supportive nursing team, come join our team on the med surg unit at War Memorial! Because of the teamwork, sense of community, connection to a common purpose and the commitment to professional practice, our nursing team truly makes a difference in the lives of the patients they care for every day!
We're hiring RNs at our War Memorial Hospital location. Join our team!
Search for open positions: https://bit.ly/WarMemorialHospital
Learn more about Berkeley Springs at: https://wvtourism.com/berkeley-springs/
Visit War Memorial Hospital: valleyhealthlink.com/war-memorial-hospital/